Ease Your Child's Heartbreak
with a Farewell Story

All children need their loved ones around them to make them feel safe and happy.

But one of life's most common, yet difficult, experiences can be heartbreaking to watch a child learn.

How do you get a child to understand goodbyes the way adults do?

The following farewell e-story downloads, (or paperback poem cards, or short-stories book) can help your child realise that 'Farewell' and 'I Love You' go together, so that they can be more resilient and cope with the pain of separation.

You can read the stories with your child, or have your child embellish and decorate downloaded pages further (if you choose to download), to help them process what goodbye means.

Simply:
download an e-story for $7 and print it out, or
order a paperback version for $9.72, or

order

our

award-winning

short story collection

here

!



Then, use some quality time to teach your child a little about one of life's challenges - saying goodbye.
(What happens in the Lulu order process?)
The paperback versions of these goodbye stories are between 5 and 11 pages long, in a handy card size with plenty of space for signatures and messages.


Titles:
Testimonials
I thought they were darling...My plan was to tuck these books into another gift that I am giving someone (an adult Administrator) who is leaving. She was once an elementary teacher, her first love, and children's books are very important to her.
Rose Mary Ryan


I bought "The Farewell" story as a resource to support the transition of a child, in my Nurture Group, who is moving on to a new school. We will be using the story as a starter to creating our own stories for the child as a gift to take with him.
I love the pictures and want the children to really look at the impact different compositional aspects have on the reader/audience.
Truly lovely story. Thank you.
Kathryn Booker
The Balloon Trip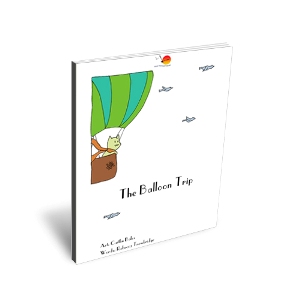 Ebook download
This is a fun, illustrated goodbye poem.
Back to Titles
The Farewell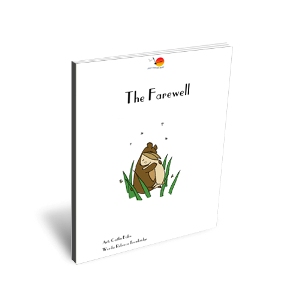 Ebook download
This is a sweet and touching illustrated farewell poem.
Back to Titles
This Long Goodbye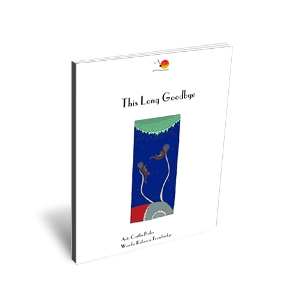 Ebook download
Is your heart breaking at the thought of a final goodbye?
Soften the blow and come to terms with this sweet, positive illustrated farewell poem.
Back to Titles
Oscar Moves Away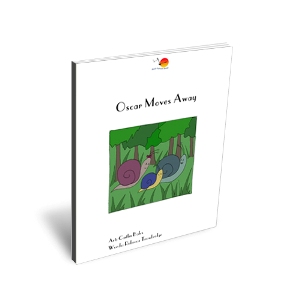 Ebook download
This is a positive farewell story, about goodbyes and growing up.
Back to Titles
And For Older Kids - Happy Graduation!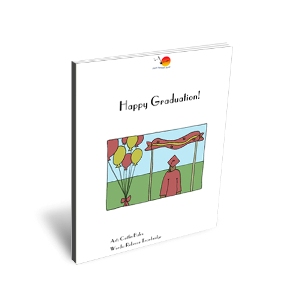 Ebook download
Happy Graduation! is an illustrated poem about starting a new life after that rite of passage, and leaving an old life behind.
Back to Titles

Award-Winning Paperback Book (46 pages):

Fond Farewells - Stories That Comfort When Saying Goodbye
| | | |
| --- | --- | --- |
| | |   |
Winner in the 'Children's Picture Book: Softcover Fiction' category of the 2013 International Book Awards


Award Winning Finalist in the 'Children's Mind/Body/Spirit' category of the 2013 International Book Awards


Award Winning Finalist in the 'Childrens-Inspirational/Motivational' category of the 2013 National Indie Excellence Awards
| | |
| --- | --- |
| | OR |
four
illustrated farewell poem stories - "The Farewell", "Oscar Moves Away", "The Balloon Trip" and "This Long Goodbye".
Each explore different moods of goodbye: from leaving and hoping for the best, leaving on a trip and coming back, moving away and keeping in touch, to saying a very final goodbye.
Every story, however, has a positive ending to help give perspective and soften then blow of separation for the reader.
Normally available for $23.71USD.
Back to Titles
What happens in the order process?
You will be directed to the Lulu.Com website and you can select your order there. Make sure you choose correctly which item you want, whether it be a downloadable e-story, or a farewell poem card.
Tip!
Check for Lulu coupons before you buy.
Lulu.Com is responsible for the printing and shipping (or download), payments and everything associated with your purchase.
Fond-farewell.com only takes credit for the unique and wonderful stories!
Are you an Australian buyer?
It is possible when you click through the above Lulu links, that the Lulu website will detect your computer location as from Australia.
Go to the very bottom or the top of the Lulu website and select the website location as USA.
The prices that Lulu charges Australians do not reflect the actual exchange rates and you are better off purchasing in US currency.
Feel free to contact (via the
contact form
) the author (who is Australian) for Australian orders of the 46 page paperback "Fond Farewells: Stories That Comfort When Saying Goodbye" in order to reduce postage costs.
See the titles