A TRIBUTE TO CH, BHASKARARAO, AN INSPIRING PEDAGOGUE
by K SRINIVASA RAO, SA.ENGLISH
(ZPHS -GOPALAPURAM)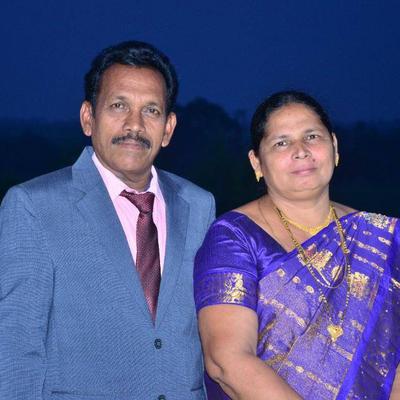 At the very beginning of this penning, it's an immense pleasure to wish our dear and respected teacher of English a happy and jubiliant retirement. It is the beginning of starting a new life. The word Bhaskar means "the Sun who gives light to the darkest lives". He is an ever-rising star. Knowledge radiates where ever he walks. It is so because from a rock-bottom stage he rose to the level of wealth and health to the utter amazement of society, and so deserves the title of a man of inspiration and a man of wisdom. He epitomises William Shakespeare's quote 'SWEET ARE THE USES OF ADVERSITY.'
Blessed are the parents who bore such a great mind. Hailing from a remote village and illiterate family, with much perseverance, dedication and commitment he became a learned, unique personality.

By means of getting a job as a teacher he has become a torch-bearer for the world of students. He rendered highly praise-worthy and valuable services to students apart from holding different positions in UTF fighting for the rights of the teacher community. His greatest strength and and god-given assets his ideal helpmate and his two sons and only daughter. He fulfilled the responsibility of head of the family.
Thanks for everything you've done for your colleagues and the students.
Three decades of hard work have finally culminated into a beautiful feeling called retirement. Retirement is for your vocation and to your provocation-teaching, May God bless you and your family abundantly in the years too come ... HAPPY JOURNEY!!