Barb and Mende
by Shelly Kelly
(DOB)
Best Wishes for your retirement!

Teacher Mam Ellen
by Jelly Bernardo
(Bocaue'bulacan)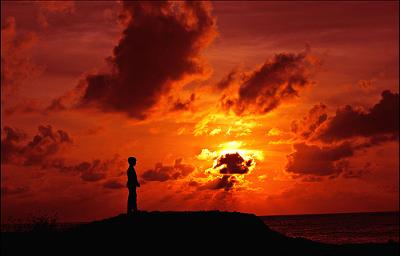 Our section
Say good bye because she will be retired
RETIREMENT WISHES FOR MAM
by JAIMOL
(HARYANA)
You have made a lot of attempts to raise us higher, and though it's all not blossomed, still you have made your part clear and valuable. Thank you ...thanks a lot
Happy Retirement Tuan Hj. Nasa
by Ganison
(KKM, Putrajaya.)
My best wishes for your good health & happy living.

Boss, You Are The BEST COOOOOLLLLLL PERSON !!!!!
Sophia Prince
by Sophia
(BUC)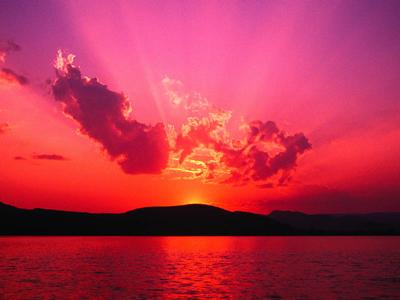 What will you retire to?
"We all want to retire, we do not necessarily want to be 'retirees.'"

"When I finally grow up, who do I want to be, and what do I want to do? What outlets are there that I can pour all these years of learning into?"

"It's time to really retire when what you are retiring TO is more interesting and compelling than what you are retiring FROM."

All the best blessings.
Jeanette Messa is retiring after 26 years with SCC!
by Sharon Kelly
(County Hall)
Jeanette, congratulations on your retirement. 26 years service is very impressive. I don't know how we will manage without you though. There is no replacing years of knowledge, experience, your clever analytical brain and calm demeanour. Are you sure you want to retire? It's not too late!

But seriously this is your time, go off and enjoy it, you truly deserve it.

Thank you for your amazing contribution to IT, Children's Services and SCC. We will miss you x
A TRIBUTE TO CH, BHASKARARAO, AN INSPIRING PEDAGOGUE
by K SRINIVASA RAO, SA.ENGLISH
(ZPHS -GOPALAPURAM)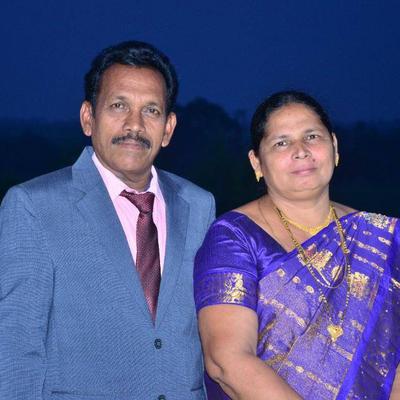 At the very beginning of this penning, it's an immense pleasure to wish our dear and respected teacher of English a happy and jubiliant retirement. It is the beginning of starting a new life. The word Bhaskar means "the Sun who gives light to the darkest lives". He is an ever-rising star. Knowledge radiates where ever he walks. It is so because from a rock-bottom stage he rose to the level of wealth and health to the utter amazement of society, and so deserves the title of a man of inspiration and a man of wisdom. He epitomises William Shakespeare's quote 'SWEET ARE THE USES OF ADVERSITY.'
Blessed are the parents who bore such a great mind. Hailing from a remote village and illiterate family, with much perseverance, dedication and commitment he became a learned, unique personality.

By means of getting a job as a teacher he has become a torch-bearer for the world of students. He rendered highly praise-worthy and valuable services to students apart from holding different positions in UTF fighting for the rights of the teacher community. His greatest strength and and god-given assets his ideal helpmate and his two sons and only daughter. He fulfilled the responsibility of head of the family.
Thanks for everything you've done for your colleagues and the students.
Three decades of hard work have finally culminated into a beautiful feeling called retirement. Retirement is for your vocation and to your provocation-teaching, May God bless you and your family abundantly in the years too come ... HAPPY JOURNEY!!

Alma Henriquez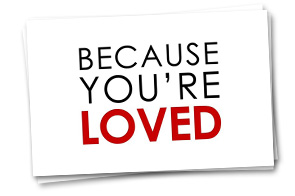 Please add your well wishes so that she knows how much she has been appreciated and will be missed.


Congratulations as you Retire Reverend Jerry Jones!
We hope as you post to this page to create memories for Brother and Sister Jones to visit at their leisure. Please include photos if you wish, with notes of appreciation for their over forty years of giving to the United Pentecostal Church International.
HAPPY RETIREMENT
by RACHEL
(KORONADAL)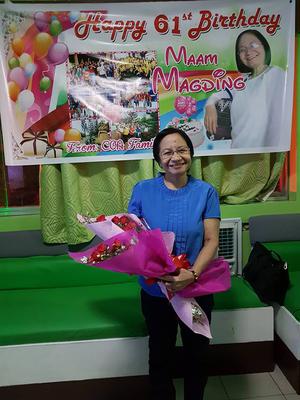 M'MAGDING
HELLO!
Best of luck!
Dave McConnell ... 35 Incredible Years at GMDC!
Our Dear Friend, Dave,

Well, Pal, as a long, successful, and meaningful career comes to a close, you can look back and reflect upon many wonderful years. You have been a friend to many industry leaders, and I for one, will always value the friendship that we have shared for so many years.

I can still vividly remember that day in Cincinnati when you, Rick, and Ron came to Kroger G.O. to "wake me up", as to what Kroger was missing by not being a member of GMDC. True, Kroger was, but the person who was missing the most and the guy, who garnered so much more by a GMDC membership, was ME!!! Honestly, Dave, I got so much out of GMDC, met so many industry leaders, and developed a "love" for you and your organization that I will value to my dying day. I am so glad that I listened to you and for your persistence in pursuing Kroger, as a GMDC member company. Thank You, my friend!!

Jill and I wish for you and Anne a truly wonderful retirement. I look back and cannot believe that it has been 14 years, now, since I retired from Kroger. "Time" has a way of sliding by so easily and so quickly, that years pass by before you know it, so slow down, now, and simply enjoy life. We know how you love Minnesota and the lake living. Enjoy it, as 5, 10, 15 years will slip by so quickly. You guys have such a strong love and relationship that we know will help you have such a great time together. Enjoy, Enjoy!!!

Let's be sure to stay in touch and get together whenever we can. You are always welcome to come visit either in Tennessee or Ohio.

Dave, the entire Cox Family sends our love and best wishes to you, Anne, and family, and wish you guys "All the Best" in your retirement years. We value our friendship and Thank you for all the wonderful memories of our time together in GMDC. You were a great leader of a great organization, and I, again, am so fortunate to have been a GMDC member and friend of Dave McConnell.

Enjoy life and look back upon a career that was, truly, "Well Done"!!!!


Our sincere best wishes,

Jill & Terry Cox
Lynn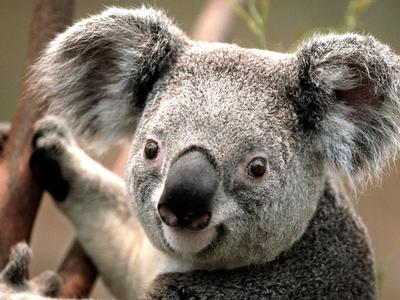 testing
Esther LaMarche's Countdown Calandar -- "Im Outta Here!"
by Bill LaMarche
(Kirkland, Washington, USA)
We've waited for this day -- now it's come!
Marla Pattison - Happy Retirement!
by Alwin Acuna
(Fresno, CA)
Best wishes on your next adventure/s! We will miss you!:(
Happy Retirement Jackie Olson!
by K Wengerter
Corporate Communications Creativity
Jackie, wishing you the best in your well deserved retirement! Hope you have an amazing time with your travels and fun finding your home in the sun. Thank you for all the support you have given me. I will miss you.