Farewell Retirement Ideas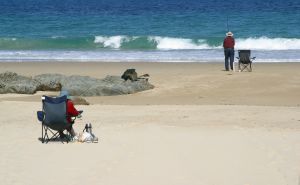 This special farewell retirement ideas section was created because this site often had requests about retirees - no ordinary farewell for them, they've seen everything!

So below is basically a table of contents of all the retirement-themed pages of the website.  

The end of a career is a big deal!  A retiree's seniority, being one of society's elders and achieving wisdom, deserves a unique going away dinner, gift or speech that is really special, especially when it is a tribute to a large body of work that they have achieved.

If several people within a group are all reaching this time in life together, there can be some pressure to do something different... click for some tips below.

And always place a focus on community - the camaraderie of family and friends is what a retiree values most.  Surveys say that when people talk about what they wish they did while they were alive (before they die), working more is not on the list, nor is spending Less time with people! 
Adventure Before Dementia!

With some tips on what to include, what to exclude...
If you need an icebreaker just to open the speech,  try using funny quotations,  retiree humor or serious quotes on retirement.
Don't worry about having to write something different to everyone else's comments - pick one here!
Or save a tree and or Create A Digital Retirement Tribute
Party Ideas to farewell their career
Create an end-of-career experience and closure with respectful and affirmative themes.
Or have a career-wake with Funny Party Themes.  
Choose the theme based on the personality of the retiree.
Even though they are at a less-materialistic age, or have accumulated enough, there is always something you can give to express appreciation and esteem.
Express yourself!
Read and use, or write your own! 
Give Someone Farewell Retirement Wishes!
Give someone their own page on fond-farewell.com, and invite everyone to add their goodbyes and retirement sentiments.

Make sure you set notifications and give your email so you can forward the page URL to everyone. It will take a maximum of 24 hours for the page to be live.

If a tribute is already set up to that person, then all you need do is add comments to that page. Comments take half an hour to go live.

Happy writing!
Special retirement tributes
Click below to read personal retirement messages to wonderful people...