Farewell Retirement Ideas
Give them a subscription to do life their way...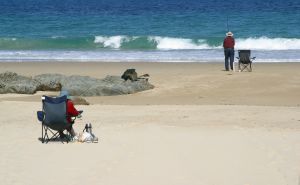 This special farewell retirement ideas section was created because retirees have "been there, done that".

For this reason, retirement farewells are quite difficult to plan!




Their seniority deserves a unique going away dinner, gift or speech that is really special, especially when it is a tribute to a large body of work that they have achieved.

And if your parents and their friends, or you and your friends, are all reaching this time in life together, there can be some pressure to do something different!

Just remember that the camaraderie of family and friends is the most important thing...


Goodbye Speech from the person retiring

Best Sentiments for a card or Create A Tribute for someone

Funny quotations , retiree humor or serious quotes on retirement for your farewell speech

Invitation templates

Party Ideas and Funny Party Themes

"Goodbye and Have Fun" Gifts

Lovely retirement poems , funny poetry or poems for a teacher retiring



And remember: Adventure Before Dementia!



Give Someone Farewell Retirement Wishes!
Give someone their own page on fond-farewell.com, and invite everyone to add their goodbyes and retirement sentiments.

Make sure you set notifications and give your email so you can forward the page URL to everyone. It will take a maximum of 24 hours for the page to be live.

If a tribute is already set up to that person, then all you need do is add comments to that page. Comments take half an hour to go live.

Happy writing!
Special retirement tributes
Click below to read personal retirement messages to wonderful people...


From farewell retirement ideas to Fond Farewell home page