Sample Farewell Letters
Farewell letters can be the hardest letters to write!

They're supposed to announce the end (and new beginning) of a chapter in a person's life, and it may be hard to translate this significance into words.

It may be the last communication you have with people for a while AND is often loaded with emotions.

How do you express yourself in a lasting and dignified way?
How do you thank people for the journey you've shared with them?

The following goodbye sample letters should help you with your writer's block!

For Work
A dignified and positive final message to the company from a manager.

Loved working there? Use this example to say a heartfelt goodbye to your colleagues (and friends).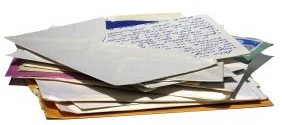 When you have to terminate a business relationship. This is written in a professional style, although sensitive to the clients needs.

You should include, in a letter like this, why you are terminating the business relationship, termination date, emergency contact details, and the handover or referral to another company that will service their needs.
One example is to an individual, another example is like an email mass announcement.
You may be leaving a company and therefore your clients - use this example of a goodbye letter to make sure you leave a final favourable impression.
You never know when you might do business again!
There are two examples - one for not-quite-poaching clients, one for a favourite client.
Possibly one of the hardest goodbye letters to write! Giving bad news (redundancy) in a sensitive and encouraging way can reduce grievances between employers and workers.

The most important rule is to not burn bridges! Whether friendly or neutral, keep the tone positive.

It's not just the students that are affected - this letter is addressed to students, staff, P&C committee members, parents, and the wider school community.  
With the Principal's addendum about the farewell, to the school community....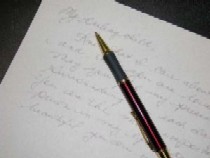 Goodbye Letter to Friends
Tell your friends how much they meant to you and that they are welcome in your new life!
Have you written or come across some special farewell writing? Share them here and make sure you include the your name and the writer's name to receive acknowledgement.


Home › Sample Farewell Letters Top of page