Farewell Letters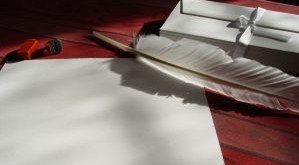 Farewell letters can be the hardest letters to write!

They're supposed to announce the end (and new beginning) of a chapter in a person's life, and it may be hard to translate this significance into words.

It may be the last communication you have with people for a while AND is often loaded with emotions.

How do you express yourself in a lasting and dignified way?
How do you thank people for the journey you've shared with them?

The following goodbye sample letters should help you with your writer's block - check each headline for the specific situation you need a sample for: from bosses to staff, to bosses from employees, to colleagues, to a school community, to clients, and to your friends.
For Work
From boss to team. These examples are dignified and positive final messages to staff, subordinates and the rest of the company.
Loved working there? Use these examples to say a heartfelt farewell to your co-workers (and friends).  
Hated working there?  Use this example to apologise for abandoning everyone and remind them of their unique strengths to keep soldiering on (even as you have had enough!)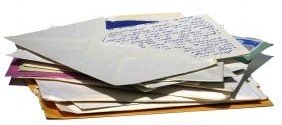 When you have to terminate a business relationship with a client. This is written in a professional style, although sensitive to the clients needs.

You should include, in a letter like this, why you are terminating the business relationship, termination date, emergency contact details, and the handover or referral to another company that will service their needs.
One example is to an individual, another example is like an email mass announcement.
You may be leaving a company and therefore your clients - use this example of a goodbye letter to make sure you leave a final favourable impression.
You never know when you might do business again!
There are three examples - one for not-quite-poaching clients, one for a favourite client (no need to bother poaching, they're yours anyway!), and one outright shameless poaching.
Make sure you read the tips for following up so you don't look like a stalker!
Possibly one of the hardest goodbye letters to write! Giving bad news (redundancy) in a sensitive and encouraging way can reduce grievances between employers and workers.  
Do make sure that you are not writing something that would cause  the employee to feel bad about themselves - because that is a form of abuse.  Leadership means striving to get the best out of people, and helping people see the best in themselves, even at that awful  point of having to let someone go.
If you want to leave a favorable impression on your employer, use a farewell letter as a networking opportunity.  Or, you might want to highlight something to your boss that s/he needs to think about, to improve the workplace.  The most important rule is to not burn bridges (otherwise you can go straight to Fare-ills)!
These examples show you how to write it right.  Note that these  are not resignation letters.
It's not just the students that are affected - these letters are addressed to students, staff, P&C committee members, parents, and the wider school community.  
With the Principal's addendum about the farewell, to the school community....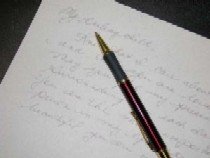 Goodbye Letter to Friends
Tell your friends how much they meant to you and that they are welcome in your new life.  Even though writing the letter may not feel like it covers how heartfelt you are about the time you spent with your friends, making the effort will show them you at least care.  
Your friends won't feel like you just arrived, got what you needed and then left without a second thought for them - they will feel valued even as life has rolled out different plans for everyone.
Have you written or come across some special farewell writing? Share them here and make sure you include the your name and the writer's name to receive acknowledgement.



How about expressing yourself with gifts?