Farewell Party Ideas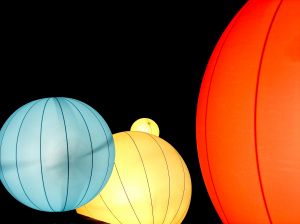 Just because someone's leaving doesn't mean we have to be sad about it!
So you've got the right idea coming here - that it's a good excuse to celebrate with a farewell party!
If you are the one leaving, throwing a party is a way of saying thank you to everyone who has been a part of your life until now - they have all helped you to become the person you are now - even the more difficult personalities so a goodbye party will give you a sense of closure about those people, if you invite them.
If you are organising a party for someone else, you are helping that person feel as if they mattered in the time they existed, so thank YOU for doing that :)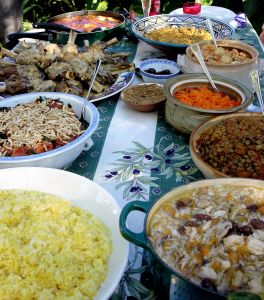 The goodbye party can be:
Whether you are organising the gathering for yourself or someone else, keep the food simple (but abundant!), so more quality time is spent with the people that will be missed.

A buffet, pizza, takeaways, restaurant or bar are all low-fuss ideas.

If you are going out, book a table! Don't spend that last night looking for somewhere to eat.
The more food there is, the more we feel instinctually comforted and therefore cared about, loved.  It is something that we feel from birth, when feeding is our primary need that others must provide.  The chemicals associated with eating food also relaxes us and makes us happy.  If in doubt, put more plates out!

As for drinks, to celebrate a new chapter in life you can have toast after toast of bubbly or shots of vodka, or mull over good times with red wine.
Keep in mind that it might be nice to actually remember the night out, or that people might want to remember YOU nice!!  So moderation, folks!
Dieting?
Then focus the party on an activity, such as:

painting a mural
throwing shoes in a tree (common at some workplaces)
ceremonial gift-giving of your stuff to help people remember you
spending time at a park or the beach checking out rock pools
hanging out at a museum or art gallery if they allow crowds - do a little bit of an art "treasure hunt" or museum "find the clues" about the person leaving if you can be organised enough
hiking to a look-out and sketching what you see (or taking photos)
Make sure the activity still allows for quality time and talking, so don't centre the entire shin-dig at a club where you will have to shout to be heard.

And of course, bring a camera...these events are about memories after all.
Are you moving house? If your property is for sale and it hasn't sold yet, have your farewell party there nice and early, maybe a month to two weeks before you leave.
Invite as many people as you can, and then have the biggest fun-fest you can make.
Why? Because one of your invitees may be looking to buy, and showing off your house as a place of good times and laughs could be the thing that gets you an offer. Hey, you only need one buyer!
This works best if you live in a small town and invite lots of people new to town, such as work colleagues. People will talk about your party for a whole week afterwards, so you might get interest from a friend-of-a-workmate. And if it doesn't work, at least you had fun right? Right?!
If you are renting, a nice quiet house-cooling is best so as to make sure you get your bond back!
via GIPHY...Flash mob, anyone?
Start here if you need to organise the workplace send-off.   Beyond just sending an email with event details, and organising the farewell card, think about how to make the event a little more fun, while still maintaining some professionalism and decorum.
Also, there are employee exit procedures to think about - how to mitigate the awkwardness these bring once the fun is over.
Keep it clean and good-humoured with party themes that are Safe For Work.  And please feel free to share your ideas, or how you modified any of the ideas on this site, with us here.
Start here if you are organising something for a relative or a friend - a more personal relationship, where of course you would know a lot about the person leaving!
And nobody ever went wrong organising a flash mob, better yet, a flash mob comprising all of you friends and family dancing.
via GIPHY...Do the flash mob! Do it!
Themes, themes and more themes!  Click for different ideas for the following specific themes:
bon voyage
leaving home
graduation
farewelling children
Feel free to share your goodbye party experience with us here.

Your party might be formal or casual, and your words just aren't coming to you right now.  Click for a range of invitation wording examples.  If you have been invited, click for how to respond - whether accepting, declining, or cancelling an acceptance.



So busy planning the party, not enough time to craft the invitation? Then give invitees a WOW moment with these stunning Downloadable Invite Templates. The phone will be hot with RSVPs!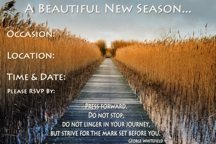 Maybe the person leaving just wants something very quiet and with only a few people.  Maybe you just want to get in some one-on-one time before they leave.  You are really close and are going to miss them terribly when they leave.  Even though this is the type of goodbye everyone "hates" because it hurts so much, consider a special farewell if both of you can handle it :)
Then, you can feel comforted knowing you did actually say your goodbyes, and that no matter what life brings, you did let that person know that they are loved, and that it mattered to you that they are in the world.

Now what are you going to get them?!  Gift ideas here.