Farewell Party Ideas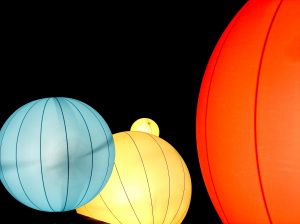 Just because someone's leaving doesn't mean we have to be sad about it!
So you've got the right idea coming here - that it's a good excuse to celebrate with a farewell party!
The goodbye function can be:
Whether you are organising the gathering for yourself or someone else, keep the food simple, so more quality time is spent with the people that will be missed.

A buffet, pizza, takeaways, restaurant or bar are all low-fuss ideas.

If you are going out, book a table! Don't spend that last night looking for somewhere to eat.
As for drinks, to celebrate a new chapter in life you can have toast after toast of bubbly or shots of vodka, or mull over good times with red wine.
Keep in mind that it might be nice to actually remember the night out, or that people might want to remember YOU nice!!
Dieting?
Then focus the party on a ritual or activity, such as:

painting a mural,
throwing shoes in a tree (common at some workplaces), or
ceremonial gift-giving of items to help people remember you
Make sure the activity still allows for quality time and talking, so don't centre the entire shin-dig at a club where you will have to shout to be heard.


And of course, bring a camera...these events are about memories after all.
Click for



So busy planning the party, not enough time to craft the invitation? Then give invitees a WOW moment with these stunning Downloadable Invite Templates. The phone will be hot with RSVPs!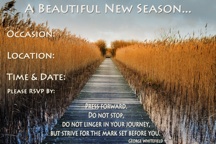 Click for some sample farewell invitation wording.

Are you moving house? If your property is for sale and it hasn't sold yet, have your farewell party there nice and early, maybe a month to two weeks before you leave.
Invite as many people as you can, and then have the biggest fun-fest you can make.
Why? Because one of your invitees may be looking to buy, and showing off your house as a place of good times and laughs could be the thing that gets you an offer. Hey, you only need one buyer!
This works best if you live in a small town and invite lots of people new to town, such as work colleagues. People will talk about your party for a whole week afterwards, so you might get interest from a friend-of-a-workmate. And if it doesn't work, at least you had fun right? Right?!


Going to miss that extra-special person? Click for some thoughts on a special goodbye.

Home › Farewell Party Ideas Top of page