Wording for
Farewell Party Invitations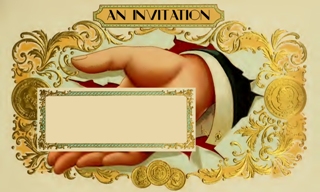 Celebrating a goodbye? Now what will you write in the farewell party invitations?!
Just scroll down for the examples below.
Graduation example:
QRSchool wishes to extend to you the pleasure of a final evening as Seniors.You have all contributed so much to the school and no doubt you will do the same for the wider community in your new roles as adults.
Congratulations, we hope you will share with us the celebration of your new beginning!!

When:
Where:
Dress code:
RSVP:

Are you in a hurry?
Just want to fill in the party details without any special wording?

Start off with a 'WOW moment' before the party with these

Farewell Party Invitations Templates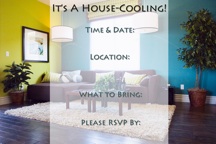 Workplace going away party invitation:
Colleagues and valued clients,
XYZ is leaving ABCompany after x years of dedicated service.
Please join us this Friday in expressing best wishes for the future.

There will be cocktails at ZYX at 7pm then dinner at YXZ at 8pm.
Dress code is smart casual.
Please advise before Jan 17 if you are coming.

Thank you.
Work Guest Of Honour example:
Dear Joe,
A farewell night on Friday is being held in your honour, to thank you for your long commitment to this company. Dinner is organised at XYZ at 7pm.
Your wife Jane knows and you can't back out of it.
Your colleagues who admire and respect you are looking forward to expressing their best wishes.

See you there,
ZYX on behalf of ABCompany
Formal farewell party invite:

"An evening with Rose Q."


A soiree at Fauntleroy House

Rose will be performing her latest works
- a repertoire that includes A, B and C -
accompanied by the accomplished WVU.

This is your last chance to see Rose
before she leaves to attend the HIJ in Belgium



Date:
Time:
Tickets:
RSVP:
Dress:

Informal farewell invitation:
Janine is leaving! Come and say goodbye at a paella night at my place [address], [day and time].

Paella and pinata are provided, but it would be appreciated if you could bring a plate of nibblies to contribute. BYO alcohol.

It would mean a lot to her if you come and express your best wishes. Let me know before Friday if you can make it.

Cheers,
ABC

Very Casual example:
Hey there,
I'm jealou- I mean sad that you're leaving, but it's nothing I can change.
Meet me at 5:30pm for sunset drinks on the roof, like old times.
I'll be wearing a green deckchair.
XXXXXXes for now, hugging you later,
ABC

Now live up to the buzz you've created with these
Creative Farewell Party Themes
Home › Farewell Parties › Farewell Party Invitations Top of page