Farewell Pictures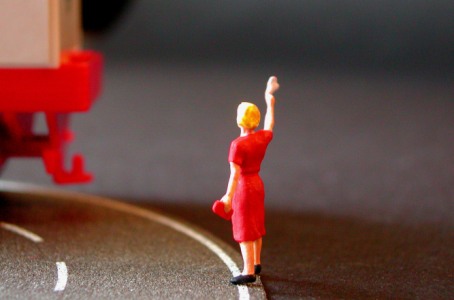 Do you need some farewell pictures for a going away party invitation, or retirement clipart for a card?

This page will point you toward some good resources to start looking.
Please note that whether the resource is free or paid, you need to check the terms of use and licence agreements before you download and use the images.
Where To Get Free Farewell Images

Most of the images on this website are from the royalty-free site
Stock.XCHNG (sxc.hu).
You can also access more photos, images and clipart from the following list (no particular order):

NOAA Photo Library (photolib.noaa.gov)

FEMA (photolibrary.fema.gov)
NASA (nasa.gov/multimedia/imagegallery)

FreeStockPhotos.com (freestockphotos.com)
FreeImages (freeimages.co.uk)
Free Media Goo (freemediagoo.com)

DHD Multimedia Gallery (gallery.hd.org)
Pixel Perfect Digital (pixelperfectdigital.com)

Visipix (visipix.com)
Image*After (imageafter.com)
morgueFile (morguefile.com)
Hasslefree Clipart (Hasslefreeclipart.com).
In general, for personal use in sending out your own invitations or cards, photographer credit is not required for most of these sites.  However,
check with each resource just to make sure.
Start off with a 'WOW moment' before the party with these

Farewell Party Invitations Templates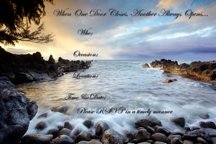 A special note is made here for Microsoft Office clipart, as it is easily available through your work software.
You can search from within, say, Powerpoint or Word and some farewell or goodbye cartoons will come back.

Microsoft also houses a library of thousands of pictures online, as it is more efficient to save your hard drive for the pictures you actually do want to use and therefore download.
If you choose the option of Microsoft bringing back pictures from the web, the clip art marked as free is Microsoft material that is housed on their servers for you to have access whenever you want it.
If the clipart is not free you will be directed to the vendor site to pay for it.


Got pic? Get wording for your invitation here.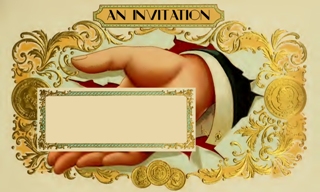 Where to Buy Images and Farewell Clipart

If you need better quality photos, there are several resources that require a fee or paid subscription:
iStockPhoto (istockphoto.com)
Clipart.com (clipart.com)

depositphotos (depositphotos.com)
iCLIPART.com (iclipart.com)
Photos.com (photos.com)
ThinkStock (thinkstockphotos.com)
Jupiter Images (jupiterimages.com)
FotoSearch (fotosearch.com)
Getty Images (gettyimages.com)
Dreamstime (dreamstime.com)
Big Stock (bigstockphoto.com)
CanStockPhoto (canstockphoto.com)

Also check to see if there are any coupons available to get discounts, before you purchase.

Search terms and themes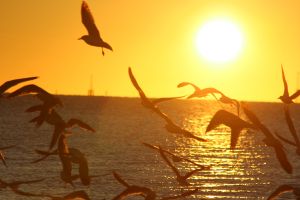 Themes to search for, when browsing for farewell pictures on any resource, include:


sunsets


birds spreading wings


island holidays


golf, fishing, gardening, travelling


train stations, harbours, airports


relaxing - hammocks, deckchairs, feet up


waving goodbye


cruise ships


hourglasses


clocks with wings (time flies)


cocktails and parties


and of course, the keywords 'farewell' and 'goodbye!

  Add your new-found picture to a tribute.
Home › Farewell Pictures Top of page
Media.net ads below: