Farewell Pictures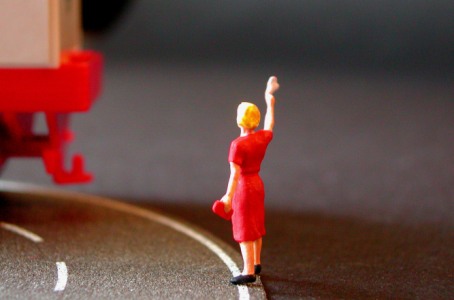 Do you need some farewell pictures for a going away party invitation, or retirement clipart for a card?

This page will point you toward some good resources to start looking.
Please note that whether the resource is free or paid, you need to check the terms of use and licence agreements before you download and use the images.
In my own experience looking for images to use on the site, I came across one photographer who warned users that if he was not notified and credited for the photos wherever they were used, he would use the law to make sure this was corrected.  Heavy-handed, I know, however it is within the artist's rights to their work.
Just because an image is royalty-free does not make it free of conditions of use - and every website listed on this page has a terms of use page accessible to every visitor.
I have only used a handful of sites listed on this page (such as Hasslefree Clipart, NASA, Freeimages.Com, and iStockPhoto) so cannot recommend or advise on the other sites.  If you use any of the sites, let me know what you thought of them through my contact page.
Where To Get Free Farewell Images

Most of the images on this website were from the royalty-free site Stock.XCHNG (sxc.hu) which is now 
freeimages.com.
You can also access more photos, images and clipart from the following list (no particular order):

NOAA Photo Library (photolib.noaa.gov)

FEMA (photolibrary.fema.gov)
NASA (nasa.gov/multimedia/imagegallery)

FreeStockPhotos.com (freestockphotos.com)
FreeImages (freeimages.co.uk)
Free Media Goo (freemediagoo.com)

DHD Multimedia Gallery (gallery.hd.org)
Pixel Perfect Digital (pixelperfectdigital.com)

Visipix (visipix.com)
Image*After (imageafter.com)
morgueFile (morguefile.com)
Hasslefree Clipart (Hasslefreeclipart.com).
In general, for personal use in sending out your own invitations or cards, photographer credit is not required for most of these sites. 
However, just check with each resource just to make sure.
Start off with a 'WOW moment' before the party with these

Farewell Party Invitations Templates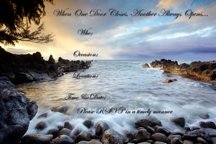 A special note is made here for Microsoft Office clipart, as it is easily available through your work software.
You can search from within, say, Powerpoint or Word and some farewell or goodbye cartoons will come back.

Microsoft also houses a library of thousands of pictures online, as it is more efficient to save your hard drive for the pictures, such as retirement clipart, you actually do want to use and therefore download.
If you choose the option of Microsoft bringing back pictures from the web, the clip art marked as free is Microsoft material that is housed on their servers for you to have access whenever you want it.
If the goodbye clipart is not free you will be directed to the vendor site to pay for it.


Got pic? Get wording for your invitation here.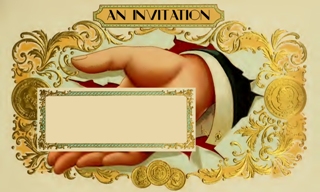 Where to Buy Images and Farewell Clipart

If you need better quality photos, there are several resources that require a fee or paid subscription:
iStockPhoto (istockphoto.com)
Clipart.com (clipart.com)

depositphotos (depositphotos.com)
iCLIPART.com (iclipart.com)
Photos.com (photos.com)
ThinkStock (thinkstockphotos.com)
Jupiter Images (jupiterimages.com)
FotoSearch (fotosearch.com)
Getty Images (gettyimages.com)
Dreamstime (dreamstime.com)
Big Stock (bigstockphoto.com)
CanStockPhoto (canstockphoto.com)

Also check to see if there are any coupons available to get discounts, before you purchase.

Search terms and themes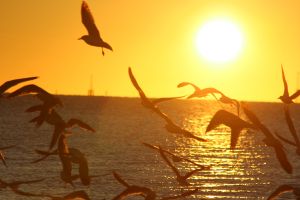 Themes to search for, when browsing for farewell pictures on any resource, include:


sunsets
birds spreading wings
island holidays
golf, fishing, gardening, travelling
train stations, harbours, airports
relaxing - hammocks, deckchairs, feet up
waving goodbye
cruise ships
hourglasses
clocks with wings (time flies)
cocktails and parties

wind blowing as someone looks into the yonder (change as the wind blows)
unicorns flying
guns saluting
flags or kites flying
blue peter
affection at the dock/airport
the horizon
a long road ahead
hang gliding
Keywords to search for include
remembrance
nostalgia
hope
friendship
love
connection
tribute
blessing
explore
adventure
growth
independence

and of course, the keywords 'farewell' and 'goodbye!
Have you considered animated images?
Animated images, or gifs, are very short videos that loop over and over.  They're intended just to capture a mood to add expression to the written word, or just to bring across to the viewer exactly what you feel and mean.  A picture means a thousand words!  Why do people prefer to watch a movie than read a book?  Because a movie brings across an immediate emotional response from the viewer, whereas reading text requires translation by the brain from symbols to meaning.  That is, our eyes interpret the world as it is faster than by reading text.
And, everybody interprets text differently - sarcasm can come across as just plain mean - while an animated image bridges the gap between what you mean and what the reader will understand.
So where can you get farewell gifs?  The following are listed in no particular order and may be free or paid:
giphy.com
gifgifs.com
tenor.com
amazing-animations.com
reactiongifs.com
gifbin.com
awesomegifs.com
like this one below!
Clearly I have used Giphy for this site, which I have had no problems with.  The best part is that the library is so large, that a single search term like goodbye returns a huge amount of gifs, whereas the 2D image libraries near the top of this page seem more limited for that term, hence the list of search terms to use.
If you want to get really technical, go ahead and make your own farewell gifs with any images or videos you have of the person leaving, or some images from the libraries of these sites (again no particular order, free or paid):

gifmaker.me
ezgif.com
giphy.com/create/gifmaker
imgflip.com/gif-maker
Since I am not technical, I can't recommend any of the gif makers above, but would love to know what you thought of them through my contact page.
Good luck image-hunting!  I know from personal experience that it can be fun and very, very (distracting) time-consuming!

  Add your new-found picture to a tribute.
Or are you exhausted
looking at images or goodbye gifs
that don't suit?
Or do you want some ideas for putting your images together?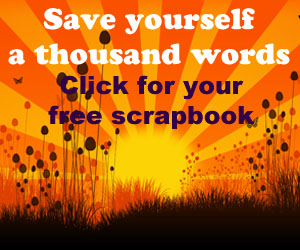 Home › Farewell Pictures Top of page
Media.net ads below: