Farewell Gift Ideas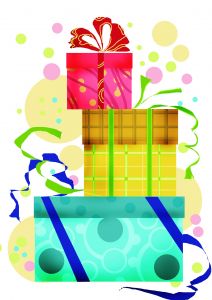 So what ARE you going to get them?

A good farewell gift will help someone remember the people or the place left behind.

So anything with personal touches, like an engraving, group signatures or photos, is a good idea.


More suggestions below:


To maintain professionalism when someone is leaving work, your best options are to give:

something to remember the company by
something to remember the workplace/department by
something they can use in their next job
something to mark their contribution.
Stuck with (or volunteered!) an extra job at work?
Struggling to get donations from colleagues?
Get some tips for passing the hat around at work.

So YOU'RE leaving? Feeling generous?
Click for smart ways to get the most value out of your budget.

Now you can get all sentimental, or wild or whatever you please!
Try:

Private joke gifts
Nostalgic gifts
Travel gifts
For people struggling with the goodbye, consider giving a memory filled Be-loved Pillow full of emotional treasures.
Try these funny git...er, gift ideas, plus cautionary advice on actually giving them.
As for the private joke gifts described above, make sure the receiver 'gets' the joke!


Save yourself time and torture thinking of something thoughtful.
Check out the unique story cards, cool designed items, or the free digital scrapbook!
Remember, It's the Thought that Counts


Still all too hard?
When stuck for an idea, go mainstream with something like chocolates, wine, hugs and cards!
As the cliche says, it's the Thought That Counts...
Some mainstream ideas:

gourmet food and wine
flowers or balloon bouquet
company t-shirt or hat with everybody's signature
hamper or gift basket
trophy, plaque, medal (engraved of course)
tickets to a show/event or activity such as a spa or horse-riding.

May you live as long as you want,
And never want as long as you live.
(Irish Toast)
More Farewell Gift Ideas!
Click for some suggestions for specific farewell gifts - and add your own ideas!
Military Farewell Gifts
Recruits are only allowed very specific items, anything else can be confiscated, so be careful with your going away gift idea. Remember that there …
Home › Farewell Gift Ideas Top of page
Media.net ads below: