Farewell Gift Ideas for the Workplace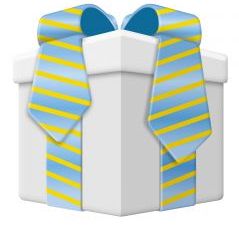 As workplaces become more politically correct and standards of professionalism increase at work, it behoves the company to give an appropriate farewell gift when someone is leaving.

We're here to help with suggestions below!
These going away gift categories are the most common for a workplace (in order of decreasing formality):
Something to Remember the Company


This is a luxury gift for people who have made a huge contribution or have seniority.  As the company is making money leveraging employee time and effort, it is expected that the gift should be expensive and look impressive.  It should be high quality.
Think of:
a gold-plated polished symbol or tool of the trade or replica of a tool (engraved and for display only, in a satin-lined polished wood box)
a leather- or silk-bound volume of the history of the company, with a note in the flyleaf of the person's part in that history
coat of arms with the company motto.
If you work in a mine-site, some examples of this type of goodbye gift are:
a large gilt-framed aerial photograph of site
polished rock book-ends or paperweight with an engraved plaque (with the persons name, company name and year)
mounted mini truck again with an engraved plaque on the base.
silver-plated mining lantern replica in a satin-lined polished wood box
Note: These farewell gifts are quite conservative, are dignified display items and represent the nature of the industry the company is in.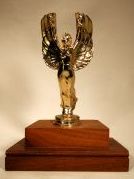 Something to Remember the Workplace

This going away gift can be a little more 'organic', as every workplace or department has its own culture.
Think 'luxury with a touch of humour' (or sentiment), that can still be proudly displayed as the gift indicates respect and esteem for the person leaving.
For example, supervisors might receive a beautiful, polished, mounted jarrah-wood club with a polished engraved plaque that include the words "The Enforcer".
Need tips on organizing the work present?

An employee may receive a trophy of an office/department mascot, again mounted with an engraved plaque.
A gilt-framed photo of the 'team' together with everybody's signatures, is very sentimental.
Glassware (vases, paperweights, figurines) with a tribute etched on it is classy and easily displayed.
A gift that describes a legacy of success is saying thank-you and recognising the contribution.  For example, a medallion inside a velvet-lined, leather case, or a miniature mounted trumpet, engraved with the tribute such as "Music Programme Leadership - first in state 2018".  
A smaller gift, like an engraved signet ring, or mini pewter trumpet on a keyring, inside a velvet-lined, wooden case with an engraved plaque, is also a nod to the person's contribution to music.
Something They Can Use in Their Next Job

This could be a new working tool such as a Leatherman multipurpose tool, or even an executive toy. If it can be engraved, engrave it!
This is best for junior people who may not have the item, and having it conferred to them indicates that they have stepped up in their skills/career to now use it. Like a graduation of sorts.
It can also be an item that is notorious for being broken/misplaced, so that engraving it serves a very practical purpose. Maybe they'll look after this one, or at least get it back!
For juniors, a book that is like a compendium of specialised knowledge, or a subscription to an industry or scholarly journal in the relevant field, or a usb stick filled with useful articles and ebooks (inside a presentation case) is useful and a sign of encouragement to continue on this path.  

Something to Mark Their Contribution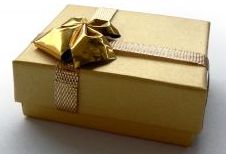 What personality did that person bring to work? What other skills outside of the profession did they share?
Think about that person's passion and how that was used at work. This type of gift is the most informal, and the most personal in terms of reflecting the person you are giving it to.

For example, one work-place gave a signed football to the coach of the company touch football team, and an engraved whistle to a member of the team who volunteered to referee.
Another work-place also had a t-shirt made with "Coffee Czar" on it for the team coffee procurer and all signed it.  That is, he was a manager but everyone knew who he really was.  He was... Coffee Czar.
A framed certificate for their 'extra' skills is also a gift that is 'all about them';
a mug that says "Keep Calm and Keep Bees" for the hobby beekeeper in the office
a huge box of luxurious pastels and watercolour paints for the hobby artist who will always want more paint
a family pass to a theme park for the person who has a family;
a luxury, textured cushion or blanket for the office "Mom" who was so comforting
a replica-mini-fishing-rod lighter for the fishing enthusiast
a salt-lamp for the New-Ager
a gnome for the gardener, to keep them company (or other garden ornament that resonates with work)
tickets to a game for the superfan
a framed poster of Michelagelo's The Creation Of Adam, with the handwritten title "

The God Principle

" for the physics fan
are all examples of letting the person know they were not just a number clocking in, not just the role of "supervisor" or "trainer" or "HR".

Final advice?
Remember the signatures, engravings and other touches that make any gift personal.  

And every work-place should have a several cards on hand for people to sign at the last minute, so that if there is no good-bye gift (shame! shame!), at least there is a card to show appreciation, while the company springs for a long lunch at a fancy restaurant!
Because everybody wants to feel respected and valued, especially if that is the culture a workplace is trying to promote.
Still stuck?