Farewell Gift Shop



Save time and choose a farewell gift specifically designed for their going away!

Give a gift that will
keep you in their thoughts,
save you time and torture thinking of something thoughtful,
show your thanks, appreciation or just that you cared.


Whether you'll miss someone a lot, or a little, you can't go wrong with these goodbye gift ideas.


Farewell Story Books/Cards
These are original, unique stories published by Fond-Farewell.Com's online publisher Smashwords (ebook format) OR purchase a paperback copy from Amazon.

The purpose of these books are to express and explore the different experiences and feelings that come with saying goodbye.

Ideal for the tongue-tied, or as a gentle teaching for children, they are available as an e-book download or paperback book.

Congraduations! This Finalist in the 2014 International Book Awards for Young-Adult Non-Fiction is an ideal gift for school leavers,

and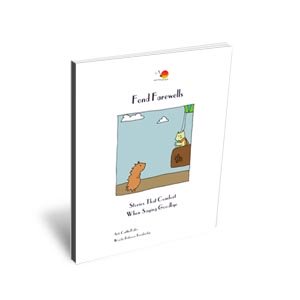 Hooray! We have an award-winner!
Fond Farewells has been recognized with the following book awards:
Winner in the 'Children's Picture Book: Softcover Fiction' category of the 2013 International Book Awards




Award Winning Finalist in the 'Children's Mind/Body/Spirit' category of the 2013 International Book Awards




Award Winning Finalist in the 'Childrens-Inspirational/Motivational' category of the 2013 National Indie Excellence Awards
Designer Farewell Gifts
Looking for drinkware, T-shirts, stickers, magnets, postcards or more?

Simply click on the specific design you like (some are customisable!) and a new window will open allowing you to shop for the design on an item in one of the Fond-Farewell.com's CafePress stores.

Feel free to let us know your ideas and we will try to bring it to life!


What is the CafePress Satisfaction Guarantee?
Shop at Fond-Farewell.Com's CafePress store with the comfort of knowing that your order is backed by a 100% Satisfaction Guarantee. This 30-Day Guarantee gives you plenty of time to check items for color, high-quality, and size for yourself, family and friends. If for any reason you need to return or exchange an item,* just contact the CafePress Customer Service department to get your return started.
*Note: Flip Mino Camcorder refunds are subject to a $55 restocking fee.

Who is CafePress?
CafePress is a Print-On-Demand service.
CafePress is responsible for the quality of merchandise, delivery, payments and everything associated with your purchase. Fond-farewell.com takes credit for the unique and wonderful designs!

Give Feedback and Get a Free Digital Scrapbook!
Did any of the above Farewell Gift designs hit the spot? (or not?).

Help us provide farewell gift options to our visitors with feedback on the designs above.
In return, you can download 4 unique, free printable scrapbook pages created for a work farewell!
Once you download the 4-page digital scrapbook for printing, simply add your own text, photos and signatures.

You could print it out and cut and paste onto it.

Look at the examples below for what you could do (we used Photoshop!):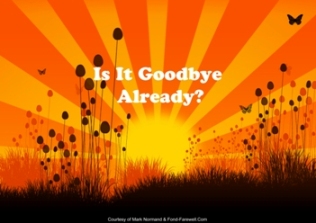 Cover page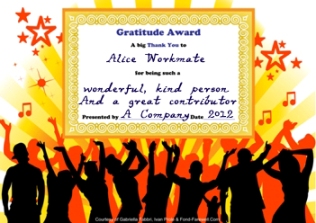 Individual Award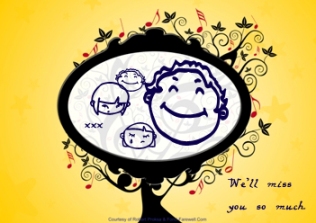 Add photo(s) and caption
Signatures page (handwritten)
To get your free printable scrapbook pages, just fill in the form below, click the "Thanks!" button.
On the next page you will get the download link.

Easy!


Another free farewell scrapbook template, available for your feedback!


Home › Gift Ideas › Products Top of page