Matric Farewell; Graduation Goodbye

Ideas for end of class school students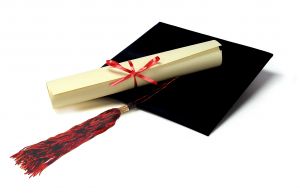 Calling all final year students leaving school!
Have you got a (matriculation) matric farewell coming up?
Have you had your graduation goodbye or are you about to organise a senior farewell?
This is the place where you can share ideas and be inspired - read on to help or be helped:


Suggestions for titles for the senior student graduating class?

Gift ideas to the graduating 12th class?

Matric farewell party ideas?

Contribute and get a free digital graduation scrapbook!


Farewell Question 3
"Can you suggest some cool nicknames for seniors in the graduate college farewell party?
There should be at least 15 different names according to people's personality type..."
Prateek from India

Some inspiration for senior's titles or nicknames, to sum up a person, can come from the following:
Movie titles
Mr Men or Little Miss characters from the children's books by Roger Hargreaves
Song titles
Use characters in the novels your year is studying
Sesame Street or Muppet Show characters
Cartoon characters
Comic book characters - e.g. listing what superpowers each person has
Describe the whole class as fruit salad, and nominate a different fruit per person and why. This is quite lovely because everyone is different yet contributes to the great taste of fruit salad!
Keep it positive with popular references.  There are more ideas from helpful people below.

Back to TOP

Farewell Question 2
"I am a student of 11th class and need to know what my classmates can give to the graduating 12th class. Can you provide some cheap but cool gift ideas?"
Swapna from India

Given the current global economic climate, you could make a little 'survival' kit - like a little show-bag that has some instant soup, food vouchers, a map to a shelter, a poncho, a fishing line and hook, a budget planner, a credit card cutter and "common sense" (get creative with how you represent the latter).

You can have fun thinking what else is needed to 'survive' the world out there. This is a topical gift, and not every show-bag has to be the same.

Be clever and witty, but above all keep it clean, as you are representing yourselves in the gift-giving.

Another idea is to give a personalised goodbye gift like a graduaton scrapbook (or school memories scrapbook). Just get a close-up photo of each student, the class photo, then put them together and add some nice quotes. They will love it because it's personal!

Back to TOP
Congraduations! is available as a gift idea

Ebook:

OR on Kindle (Amazon)
Otherwise you can hold in your hands the

Farewell Question 1
"Could you please suggest an idea for organising a matric farewell?"
Vanessa from South Africa

Think of the matric farewell as a Commencement Ceremony, where the focus is on how the leaving students will look forward to the future.

The speech should include what they got out of the year at school, how they were inspired, and what they will take with them into the future.

The matric farewell party could have a futuristic theme, such as "Come as what you will be in 20 years".
Or you could conduct a survey on what everyone thinks will happen to everyone else, then organise a few backdrops and props and costumes of what people will be so they can dress up and have photos taken, as a fun activity. For example, a backdrop of a farm and a lassoo and chaps for someone who wants to be a cowboy. Or a Nobel prize and ministerial gowns etc.
These photos can be put together into an album as a souvenir afterwards.

If the send-off is at school, a simple and easy idea is to get some t-shirts and markers and have everybody wear them, signing each other's shirts. This is a fun way to say goodbye with best wishes.

Back to TOP




Get a Free Digital Scrapbook!

This website gets a lot of questions regarding certain graduation farewell customs!
We would love to help, but need YOU to explain and share what the process is.

Please use the form below to answer a few questions, so that other students in other parts of the world can get some ideas.

In return, you can download 4 unique, free printable graduation scrapbook pages created for this year's students!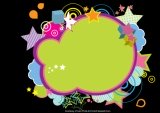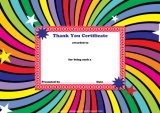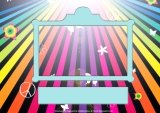 Once you download the 4-page digital scrapbook for printing, simply add your own text and photos to the frames.
You can create individual scrapbooks for the students or a scrapbook for a teacher.

You could print it out and cut and paste onto it.

Look at what you could do (we used Photoshop!):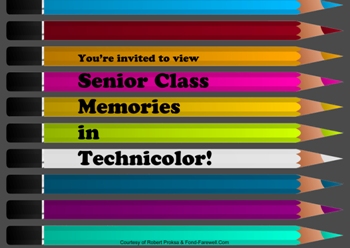 Cover page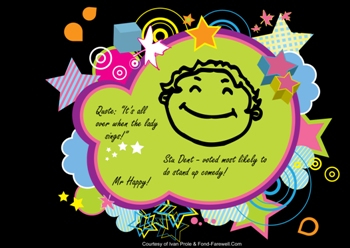 Student photo/text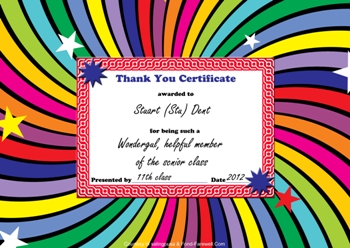 Individual certificate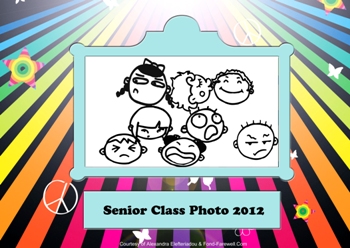 Class photo

To get your free printable scrapbook pages, just fill in the form below, click the "Thanks!" button and on the next page you will get the download link.

To answer the question "what's happening", just give this year and last year's ideas for
themes
games
titles
quotes for speeches
farewell questions to ask in the presentation
or anything else!
Easy!


Help Out These Students
Click below to share ideas and comment for other students planning their farewells...