Doctor/Nurse Farewell Gifts
or Medical School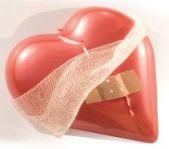 Medical people are always going to get free, brand-emblazoned stuff from pharmaceutical and other medical companies.
So you need to give something quite special to a Doctor or Nurse, or someone going to medical school, to raise your going away gift above the dross.
Therefore, always give something classy and/or useful and/or very personal, preferably that you can engrave or write personal best wishes onto.

Otherwise go for something fun to balance the serious and busy side of their life.
Some ideas:


A nice pen they can use to sign their scripts that hangs around their neck (and not accidently lose).


A pedometer.


Insoles with the words "Just hoping to support you, who supports so many people".


A specialist medical watch, or at least a kitschy Frankenstein watch for the fun-at-heart. Make sure the watch shows the seconds. (Don't forget to engrave on it!)


A massage device that would come in really handy after a long day.

An "Open in case of emergency" scalpel or tracheometry tube with an engraved blessing? This is quite dark but they might like it.


Good medical books:



House of God by Samuel Shem



The year of the intern by Robin Cook



On Call by Emily Transue



Kill As Few Patients As Possible by Oscar London



Becoming a Doctor by Melvin Konner



The Medical Science of House, MD by Andrew Holtz



Stiff by Mary Roach


The Man Who Mistook His Wife for a Hat by Oliver Sacks.


Sounds like a good idea?

Type it into the search box!




Stethoscope (Littmann seems to be the most recommended). Engave this at the bottom of the neck, so that they can look down and see your best wishes.


Anatomy colouring book with crayons.


Some flasks and beakers as a bartending set.


M.A.S.H. dvds, or merchandise


'Operation' board game.


Old fashioned smelling salts.


Lab coat and scrubs (monogrammed).


Massage, hotel or holiday vouchers to relax, make a very thoughtful going away gift!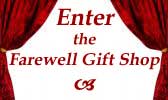 Click for our gift shop items!
(Not medical-specific though)
What are you thinking of getting?
Let us know by posting your comments!