Doctor/Nurse Farewell Gifts
or Medical School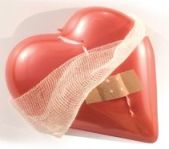 Medical people are always going to get free, brand-emblazoned stuff from pharmaceutical and other medical companies.
So you need to give something quite special to a Doctor or Nurse, or someone going to medical school, to raise your going away gift above the dross.
Therefore, always give something classy and/or useful and/or very personal, preferably that you can engrave or write personal best wishes onto.

Otherwise go for something fun to balance the serious and busy side of their life.
Some ideas:
Return to Farewell gift ideas.