Business Farewell Letter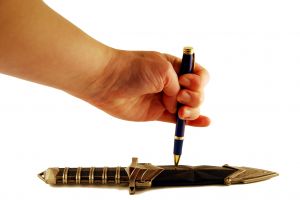 For whatever reason that you have to terminate a business relationship, your business farewell letter and handover to your client should be friendly and professional. Strive to at least maintain good Individual relationships with business goodbye letters, even if the business relationship is over.

A handwritten goodbye letter (after a heads-up phone call) is a nice touch - make sure you personalize it in some way. And send along a gift such as a gourmet gift basket for good measure (food is always a safe bet).

Make sure you give them enough notice so that they have time to organize new arrangements.

The letter should include:

Why you are terminating the business relationship (keep it impersonal)
Termination date (make sure this is a good amount of time away)
Emergency contact details
Recommendation, handover or referral to another company that will service their needs
Thanks for their custom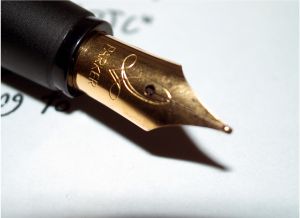 Example 1: Model Business Farewell Letter
To a Client
Dear XYZ,
As per our recent conversation on [date], I regret to confirm that TUV company will no longer be handling your account.

It's with a heavy heart that we lose your custom, as we have decided to [shut down our business/move our business/change our business direction].

We will finalise the contract on [date] after which we will no longer be able to service your needs, however one of our consultants will be able to answer any questions relating to your account until [date after the next financial year]. Her name is ABC and her contact details after [date] are 123456789. She has worked on your account for the past 18 months and is the best person to answer any questions you might have.

Given the way we have been able to help you in the past, we feel that PQR Company are the only company that will deliver the results and service you have expected previously from us. Should you decide to work with PQR Company, we will be happy to liaise with them, free of charge, and conduct a hand-over so that you will get a trouble-free and seamless transition.

Regarding [specific issue A that will impact them], [suggest solution or alternative A].

Regarding [specific issue B that will impact them], [suggest solution or alternative B].

As a much-valued client, I thank you so much for your support over the past X years. It was wonderful to be able to help you in your endeavours with [specifics], and I will miss those inspiring discussions of [specifics].

Should you ever desire doing business with us in [new direction of business/new location of business], we will still have your account on file, and our new contact details are [details].

I wish you all the best in your future.

Warmest regards,

JKL
on behalf of TUV company.
Short Real-Life Example

Hi All,
This email is to advise everyone that my consultancy contract with [client company] will come to an end as at the end of [month, year].  During the last ten years working with the organisation I have had the privilege to meet and work with a number of you.  I would like to thank everyone for their support and professionalism on the projects I have been involved in during this time.    Should my services be required in the future my mobile phone number and office email  contact details are below. 
Once again, thank you everyone for some very memorable experiences.
Cheers
[Name]
[Contact details]

Was this client a bad egg?  Maybe you could rant about it here.
Are you terminating staff too? 
Click for a professional and sensitive
management letter to employees.
Example 3: Farewell letter as digital announcement
This example is clearly not personal or targeted to one individual, but as a mass digital announcement.  Part 1 is the warning, similar to the previous example's "As per our recent conversation on [date]..."
 PART 1:
Dear Authors, 
As maintaining this website is not proving financially feasible, we are considering shutting it down. We don't want to do this however feel that due to impending financial difficulties we want to make sure you have time to make back-ups of your stories.  None of us here at blah-blah.com want to deal with the guilt if we have to delete your stories, so please, back them up now.
As per the the law [name of Act] all rights to stories revert back to the authors, in the event of site closure.
This letter is really a plea for help.  We don't want to close the site.  We (and you) have spent a lot of time and energy building this platform to where it is today.  All the stories and fanbase we enjoy is due to incredible hard work and dedication to all of us passionate about writing blah-blah.
 Is there anyone out there that can take it over?   Can any of you help us promote the site to get it to a higher ranking profile, by sharing the site pages to facebook, twitter, etc?  Does anyone have any monetising or promotion ideas?  
We have 6 months before we need to pay our hosting bill – about $X.  So we are asking for support to see if promoting and monetising can make this site feasible.   
We have set up a thread at blah-blah.com/please-help-blah-blah.html for all your rants and ideas and conversation with us. 
Many thanks,
[Name] 
CEO blah-blah-com.
PART 2:
Dear Authors,
We are devastated to announce that, as from Tuesday xx/xx/2018, blah-blah.com will no longer be hosted, that is, the site will close.  
While we all made a supreme effort to bring traffic and income up, it was still not financially feasible.
We understand the mixture of emotions you expressed over the last 5 months - anger, disappointment, resilience, hope - we also felt the same.
We have reached out to another site, blob-blob.com who would like to offer current authors at blah-blah.com 50% off the membership fee.  Please make sure you read that site's membership agreement and terms and conditions and make your own decision to join.  While we recommend them based on our own personal experience with them, we cannot be held liable for your experience with them, so please do your own research.
We did explore the idea of a membership fee like blob-blob.com but felt it was against our intention of encouraging and helping authors write, knowing that most authors struggle to get their art out there.  We wanted to remove all barriers, including financial, to authors and chose to explore other monetising methods.
For anyone who has not made any backups of their stories, please use the Wayback Machine at https://archive.org/web/ and hopefully your story has been archived there.

Thank you so much for your support in adding your stories and thoughts to the website.   Even as a temporary project, we feel so proud to have been part of your author journey.
Best wishes to everyone,
[Name]
CEO blah-blah.com
Home › Farewell Letters › Business Farewell Letter Top of page