Business Farewell Letter
Take your business into a new direction...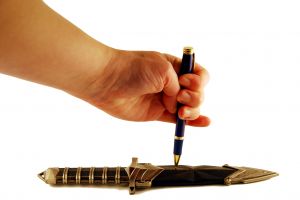 For whatever reason that you have to terminate a business relationship, your business farewell letter and handover to your client should be friendly and professional. Strive to at least maintain good Individual relationships with business goodbye letters, even if the business relationship is over.

A handwritten goodbye letter (after a heads-up phone call) is a nice touch - make sure you personalize it in some way. And send along a gift such as a gourmet gift basket for good measure (food is always a safe bet).

Make sure you give them enough notice so that they have time to organize new arrangements.

The letter should include:

Why you are terminating the business relationship (keep it impersonal)
Termination date (make sure this is a good amount of time away)
Emergency contact details
Recommendation, handover or referral to another company that will service their needs
Thanks for their custom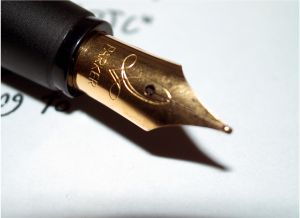 Example Business Farewell Letter To a Client
Dear XYZ,
As per our recent conversation on [date], I regret to confirm that TUV company will no longer be handling your account.

It's with a heavy heart that we lose your custom, as we have decided to [shut down our business/move our business/change our business direction].

We will finalise the contract on [date] after which we will no longer be able to service your needs, however one of our consultants will be able to answer any questions relating to your account until [date after the next financial year]. Her name is ABC and her contact details after [date] are 123456789. She has worked on your account for the past 18 months and is the best person to answer any questions you might have.

Given the way we have been able to help you in the past, we feel that PQR Company are the only company that will deliver the results and service you have expected previously from us. Should you decide to work with PQR Company, we will be happy to liaise with them, free of charge, and conduct a hand-over so that you will get a trouble-free and seamless transition.

Regarding [specific issue A that will impact them], [suggest solution or alternative A].

Regarding [specific issue B that will impact them], [suggest solution or alternative B].

As a much-valued client, I thank you so much for your support over the past X years. It was wonderful to be able to help you in your endeavours with [specifics], and I will miss those inspiring discussions of [specifics].

Should you ever desire doing business with us in [new direction of business/new location of business], we will still have your account on file, and our new contact details are [details].

I wish you all the best in your future.

Warmest regards,

JKL
on behalf of TUV company.
Are you terminating staff too?  Click here.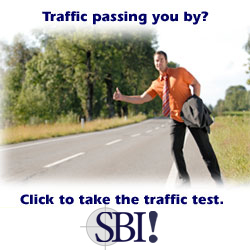 Home › Farewell Letters › Business Farewell Letter Top of page