Funny Retirement Quotes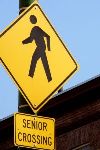 A wise man once said, "....
Oh wait, that's not why you're here is it?  You actually need a wisecrack for your retirement speech.  Well, go ahead and pinch one of the funny retirement quotes below:
| | |
| --- | --- |
| | Check out a sample retirement speech here. |
Humorous quotes about money:

"The question isn't at what age I want to retire, it's at what income." George Foreman


"When a man retires, his wife gets twice the husband but only half the income." Chi Chi Rodriguez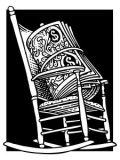 "Retirement: It's nice to get out of the rat race, but you have to learn to get along with less cheese." Gene Perret


"Retirement is when the living is easy and the payments are hard." Author Unknown


"Today more people believe in UFOs than believe that Social Security will take care of their retirement." Scott Cook


"I advise you to go on living solely to enrage those who are paying your annuities. It is the only pleasure I have left." Voltaire
Comparisons with Work Life:

"The trouble with retirement is that you never get a day off." Abe Lemons


"There is an enormous number of managers who have retired on the job." Peter F. Drucker


"Retired is being twice tired, I've thought;
First tired of working,
Then tired of not." Richard Armour


"The best time to start thinking about your retirement is before the boss does." Author Unknown


"Retirement: World's longest coffee break". Author Unknown


"Retirement is wonderful. It's doing nothing without worrying about getting caught at it." Gene Perret


"When you retire, you switch bosses - from the one who hired you to the one who married you." Gene Perret
| | |
| --- | --- |
| | I want to show how clever I am with a funny poem here. |
"Retirement kills more people than hard work ever did." Malcolm Forbes


I can enjoy a vacation as well as the next person, as long as I know it's a vacation and not a premature retirement." Mary Crosby


"When men reach their sixties and retire, they go to pieces. Women go right on cooking." Gail Sheehy
"When a man retires and time is no longer a matter of urgent importance, his colleagues generally present him with a watch." R.C. Sherriff
"I'm not just retiring from the company, I'm also retiring from my stress, my commute, my alarm clock, and my iron." Hartman Jule
On change:
"Even if you are on the right track, you'll get run over if you just sit there."  Will Rogers
"Forgive, O Lord, my little jokes on Thee
And I'll forgive Thy great big one on me."  Robert Frost
"Today was good. Today was fun. Tomorrow is another one."   Dr. Seuss
"I'm killing time while I wait for life to shower me with meaning and happiness."  Bill Watterson
"Life is worth living as long as there's a laugh in it." Lucy Maud Montgomery, Anne of Green Gables
"The universe is a big place, perhaps the biggest." Kurt Vonnegut
"We'll never survive!"
"Nonsense. You're only saying that because no one ever has."   William Goldman, The Princess Bride
"Look at me! Look at me! Look at me NOW! It is fun to have fun but you have to know how." Dr. Seuss, The Cat in the Hat
"Try not to have a good time...this is supposed to be educational."  Charles Schultz
"...inside every old person is a young person wondering what happened."  Terry Pratchett, Moving Pictures
Other funny retirement quotes:

"There's never enough time to do all the nothing you want." Bill Watterson, Calvin and Hobbes


"Retirement: That's when you return from work one day and say, "Hi, Honey, I'm home - forever." Gene Perret


"Retirement means no pressure, no stress, no heartache... unless you play golf." Gene Perret
"There is only one cure for grey hair. It was invented by a Frenchman. It is called the guillotine." P.G. Wodehouse
"Retirement is capitalism's way of getting you to plant a garden." Orson Scott Card
"You're discharged now that you have an immunity to bosses" Fond-Farewell team
"Writers are never retired, just unpaid." Kathy Skaggs
"Gainfully unemployed, very proud of it, too." Charles Baxter
"Don't forget: Ruts aren't that much different . . .
from graves."  John-Talmage Mathis
"My style is "dress for the job you want," and the job I want is retired independently wealthy eccentric recluse."  Anonymous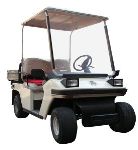 "If people concentrated on the really important things in life, there'd be a shortage of fishing poles." Doug Larson


"Convent - a place of retirement for women who wish for leisure to meditate upon the sin of idleness." Ambrose Bierce


"Who knows whether in retirement I shall be tempted to the last infirmity of mundane minds, which is to write a book." Geoffrey Fisher


"I will not retire while I've still got my legs and my make-up box." Bette Davis
"...how sad and bad and mad it was - but then, how it was sweet..." Robert Browning
"Got no checkbooks, got no banks. Still I'd like to express my thanks - I've got the sun in the mornin' and the moon at night."  Irving Berlin
"Everything stinks till it's finished."  Dr. Seuss
"Learn from yesterday, live for today, look to tomorrow, rest this afternoon." Charles M. Schulz
"The miracle isn't that I finished. The miracle is that I had the courage to start."  John Bingham, No Need for Speed: A Beginner's Guide to the Joy of Running
"When I get sad, I stop being sad and be awesome instead."
 Barney Stinson
"Imagination was given to man to compensate him for what he is not; a sense of humor to console him for what he is."
Francis Bacon
"The secret to enjoying your job is to have a hobby that's even worse" Bill Watterson, It's a Magical World
"If you think your boss was stupid, remember: you wouldn't have had a job if he was any smarter." John Gottman
"I tried to contain myself... but I escaped!"   Gary Paulsen

Ok, it's time to get serious.  Click for more retirement quotations.