~ We will miss the Queen of our Hearts, Fran Trevino ~
by Denise Gomez
(Bakersfield,CA)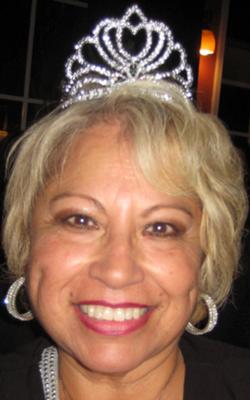 ~The Queen of our Hearts~
You have touched our lives more than we can say
We are going to miss you & your smile everyday...
You were always there for us when we needed you
You were that strong shoulder we could cry on when we were blue...
You leave us now to follow your dreams
Like a butterfly who found her wings...
And as you reminisce as you know you will do
Please remember you will always be the
Queen of our Hearts, this is True!
Phillip Geniza
by Christank
(San Diego, CA)
Phillip,

The world needs to see your talents, and I feel lucky that I get to share with everyone else, the kind of teammate, director, and friend that I am blessed to have in you.

I wish you safe travels, personal growth, and new inspiration while teaching in Norway.

I'll miss you!

Love you.
Good Luck Jim Murphy!!
by Dannon Sales
(White Plains, NY)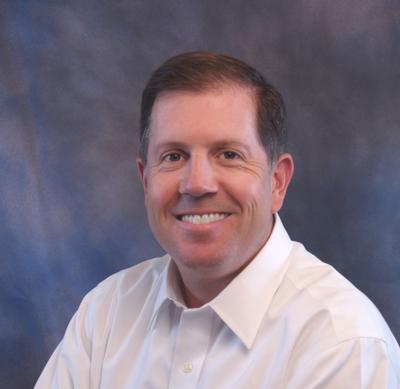 Your friends at Dannon would like to send you fond farewell wishes.
~UCLA ROX for Andrea Butz~
by Melissa
(Irvine)
Best wishes to an awesome person!
Sridevi Kosuri
by Bhavin
(New York)
A goodbye isn't painful unless you're never going to say hello again.
Thanks TSgt Kembela N. McCrary!
by Miranda Boswell
(Montgomery, Al)
So sorry that you're leaving
This place wont be the same
We'll never forget you err...umm..err
Sorry...what's your name

THANKS FOR EVERYTHING MCCRARY!! I WILL MISS YOU!
Katherine "Kathy" Forest
by Taui Sega
(Anchorage, AK)
Hey gyrl heeeeeeeeeey, I'm so jealou- I mean happy for you! Thanks for always doing my job on top of yours lol. May you find happiness where you're going and always know you have a friend in me.
You will never know how much I appreciate you Debi!
by Faron
(Spindale, NC USA)
A sunbeam to warm you,
A moonbeam to charm you,
A sheltering angel, so nothing can harm you.

May you have warm words on a cool evening, a full moon on a dark night, and the road downhill all the way to your door.

May your pockets be heavy and your heart be light,
May good luck pursue you each morning and night.
Farewell Mrs. Cruse
by Kristy Arellano
(Miami, Fl, US)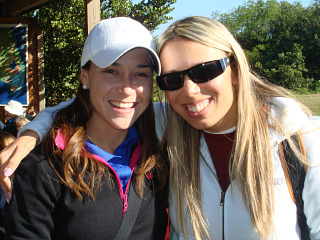 Ani & Kristy will miss you dearly!
May the road rise up to meet you,
May the wind be ever at your back.
May the sun shine warm upon your face
and the rain fall softly on your fields.
And until we meet again,
May God hold you in the hollow of his hand.

Whether I be far or near, may I hear only good news of you all.
Bye Breeanna!
by Nicole
(You,Belong,InFlorida)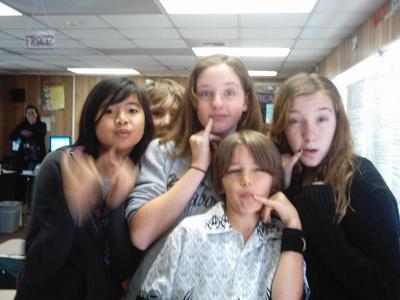 Good Times...
6th grade was beyond bad ass!
Mucho love Beeba!
Justin's Going Away Tribute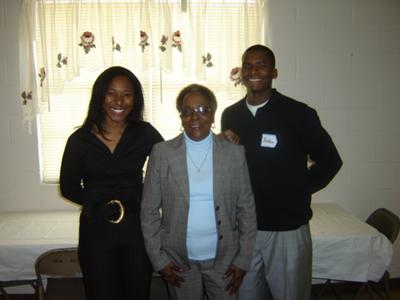 goodbye
BEST OF LUCK 2 LAURIE*KHAYLA & LEIGHLANI
by JESSICA MONTOYA
(L.A., CALI)
"MAY GOOD LUCK BE YOUR FRIEND IN WHATEVER YOU DO AND MAY TROUBLE BE ALWAYS A STRANGER TO YOU"
NUTAN PARAB
by GROUPWARE SOLUTIONS
(NEW JERSEY)
A sunbeam to warm you,
A moonbeam to charm you,
A sheltering angel, so nothing can harm you.

May you have warm words on a cool evening, a full moon on a dark night, and the road downhill all the way to your door.

May your pockets be heavy and your heart be light,
May good luck pursue you each morning and night.


Dana
by Language Concepts Class
(MED Chatham, NY)
We will all miss you. You're warm smile and kindness made your time in our room special!
Farewell our boss, Farewell our friend----------- JOHN STEWART
by Janice A lford
(Fayetteville, North Carolina)
You have touched my life in more ways than you may know, Good luck to you on your new journey. You will be greatly missed.
Paul G. Williamson
by Cheryl Bryant
(Clovis, CA)
I first met Paul and AlVerta when they starting coming into our dental office. Each morning they would walk by my window Paul always held AlVerta's arm to guide her. They were truely blessed with the love for each other all these years. When AlVerta passed I was very worried about Paul and knew it would not be long before he was reunited with the love of his life AlVerta. I know they are together again in heaven.
Sincerely,
Cheryl Bryant
Natan Kress
by Sofia mcCurdy
(Moraga)
Can you come to my house at Moraga and spend some more time with me?
Thank you
I love you
Maria is leaving store # 1373 in Tampa Palms!
Maria is leaving store # 1373 in Tampa Palms!

In the years I have been working at Publix store #1373, you have made a real impact on my work experience there. You always took the time to teach, correct, and serve us our favorite cup cakes, as a mother would to her children.

I've never met anyone who knows and practices Publix Corp. doctrine like you do. Everyone is replaceable, but, no-one can take your place Maria.
Maria, I will greatly miss your guidance, your strong spirit, your sense of humor and watching in awe how hard you worked after midnight. Thanks for those late night lessons of true dedication, along with food and refreshments you always gave to us for hanging in there with you!

SIGNED; A Better Employee because of you.

Farewell Clarence
GOOD LUCK IN FORT LEONARD WOOD, MO.
Good Luck Lynn!
by MHAFF
(Chambersburg, PA)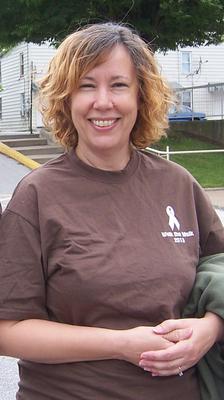 Goodbye Lynn!
Wishing you all the best with your new job! We will miss you!
Goodbye Emmalyn!
by Abby Trangsrud
Emmalyn,
I can't believe you are moving! Life is going to be so different without you! You are always there to make us laugh or make us feel better. You are by far the clumsiest person I have ever met and I think your starting to rub it off on me! I am positive that you will meet new friends in Oregon, just do not be shy. You are way too social to be shy! You will never be forgotten here. We will ALWAYS be the Never Ending 9! I am pretty sure that when you move there is going to be a part of me missing. I will miss you to the next galaxy and back! Bye, I love you.
Farewell Greetings for Masego Matlhatsi
by Marisca Hall
(Sun City)
New beginnings towards a greater future. You have left a huge void in the company but we know you will represent all of us well. Wishing you all the best and you will be dearly missed.
Forever and Always JSH+AXKE
by Xerenity
(Hawaii)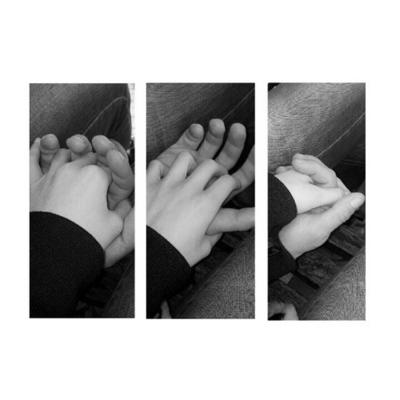 Dear Jack Scott Heritage,

When we first started talking I never knew we would be in such an intimate relationship or in any relationship at all. I am glad you never gave up on me because you're my first true love and I'll cherish this feeling forever.Those times we had at interval looking at cows, on the phone talking about everything, and at Wellington just being close are the times that make my life feel special. Even though we may be over 5,000 miles apart I will never forget you and you'll always have a special place in my heart. Love you forever, Xerenity.
Pastor and Heather Nudd Owen and Calin
by Judy Simons
(Gainesville Church)
Pastor Nudd and Heather,

There are no goodbyes, where ever you'll be, you'll be in our hearts!!! Your knowledge, hard work and honesty are all elements that are going to be of benefit to you in the future. You'll be missed so much. God bless you and your family in everything and keep in touch.


We will miss you, Tim!
by Lynne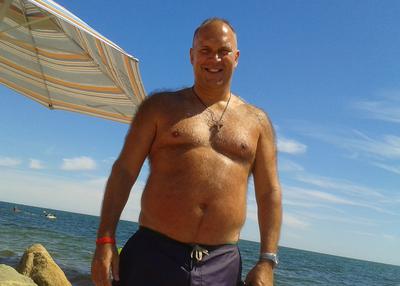 You have done so much as a friend and group member...how can I ever thank you enough? You shine bright and radiate positive energy and I can't wait to see you again. Stay happy, stay grateful and always be our "Bubbles"!

When the sun says goodbye to earth, it leaves a beautiful sunset as a gift. When friends say goodbye to each other, they leave mementos of everlasting and priceless memories. Goodbye my friend, I will miss you.
Mark and Phyllis Cross
Mark and Phyllis have been wonderful parents and mentors.
Our Farewell Wishes to You
by Donna Hankins
(Greenwood Village, CO)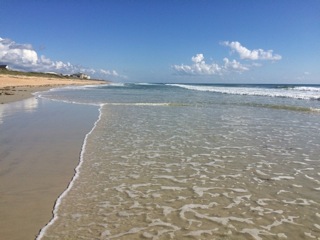 Gail's new home
Gail,

I have added this farewell tribute so that your friends and colleagues across AMR, Envision, EmCare and Evolution Health can send you their own personal message.

It has been a please working with you and even more, an honor to call you my friend.

I wish you and Joe the very best in your retirement.

God Bless,
Donna Hankins