Rajendra Panda, Simply The Best (2005 - 2011(DOPC, Nigeria)).
by Oladapo Sunday Moses
(Lagos, Nigeria)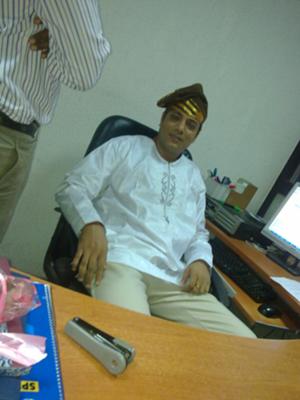 Words are not enough. Simply tolerant, compassionate, considerate, discerning, empathetic, forbearing, forgiving, generous, kind, kindly, patient, perceptive, responsive, sensitive, sympathetic, admirable, amazing, astonishing, astounding, awe-inspiring, awesome, brilliant, cool*, divine*, dynamite, enjoyable, excellent, fabulous, fantastic, fine, groovy*, incredible, magnificent, marvelous, miraculous, outstanding, peachy*, phenomenal, pleasant, pleasing, prime, remarkable, sensational, something else, staggering, startling, strange, stupendous, super, superb, surprising, swell, terrific, too much*, tremendous, unheard-of, wondrous, You are Simply Special.

See what others write about you...

We know you know the fundamentals. You are one in a million, you have swaga, brain, handsome and you have human nature which is the quality of a deserving leader...

You are a leader to be emulated...

You are different among the Indians we ever know...

You are a combination of brains and great looks!