The Pillar of Pillara
by The Pillarasaurians
(Fitzroy Crossing, Western Australia)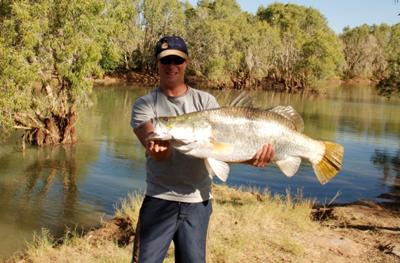 Tough work day in the Kimberley
Dear Alex,

Right from the early days of this project, you have been the pillar of the Pillarasaurian Community. From removing all the spider webs in the engineering office to developing the mine concept and building the engineering team, you have certainly left a enormous footprint on this operation. Your experience will be greatly missed.

Too bad that all we will remember about your work is that 90cm Barramundi.

But we won't forget the influence that you had on our life as a friend :-). Lunchtime and dinner discussions will certainly never be the same without your spicy humour and your unique weekend stories.

We will miss you mate and we wish you the best of luck in the Canadian Ice Fields.