Farewell Gift Ideas for the Workplace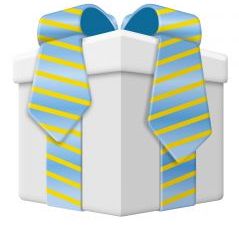 As workplaces become more politically correct and standards of professionalism increase at work, it behoves the company to give an appropriate farewell gift when someone is leaving.

We're here to help with suggestions below!
These going away gift categories are the most common for a workplace (in order of decreasing formality):
Something to Remember the Company

This is a luxury gift for people who have made a huge contribution or have seniority.
Think of:
a gold-plated polished symbol or tool of the trade (engraved and for display only, in a satin-lined polished wood box)
a leather- or silk-bound volume of the history of the company, with a note in the flyleaf of the person's part in that history
coat of arms with the company motto.

If you work in a mine-site, some examples of this type of goodbye gift are:
a large gilt-framed aerial photograph of site
polished rock book-ends or paperweight with an engraved plaque (with the persons name, company name and year)
mounted mini truck again with an engraved plaque on the base.
Note: These farewell gifts are quite conservative, are dignified display items and represent the nature of the industry the company is in.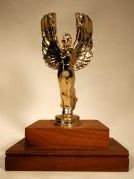 Something to Remember the Workplace

This going away gift can be a little more 'organic', as every workplace or department has its own culture.
Think 'luxury with a touch of humour' (or sentiment).
For example, supervisors might receive a beautiful, polished, mounted jarrah-wood club with a polished engraved plaque that include the words "The Enforcer".
Need tips on organizing the work present?

An employee may receive a trophy of an office/department mascot, again mounted with an engraved plaque.
A gilt-framed photo of the 'team' together with everybody's signatures, is very sentimental.
Something They Can Use in Their Next Job

This could be a new working tool, or even an executive toy. If it can be engraved, engrave it!
This is best for junior people who may not have the item, and having it conferred to them indicates that they have stepped up in their skills/career to now use it. Like a graduation of sorts.
It can also be an item that is notorious for being broken/misplaced, so that engraving it serves a very practical purpose. Maybe they'll look after this one!

Something to Mark Their Contribution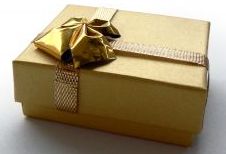 What personality did that person bring to work? What other skills outside of the profession did they share?
Think about that person's passion and how that was used at work. This type of gift is the most informal, and the most personal in terms of reflecting the person you are giving it to.

For example, one work-place gave a signed football to the coach of the company touch football team.
Another work-place also had a t-shirt made with "Coffee Czar" on it for the team coffee procurer and all signed it.
A framed certificate for their 'extra' skills is also a gift that is 'all about them'.


Final advice?
Remember the signatures, engravings and other touches that make any gift personal.

And every work-place should have a bunch of cards on hand for people to sign at the last minute, so that if there is no good-bye gift, at least there is a card to show appreciation.


Still stuck?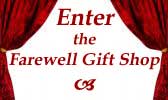 Home › Farewell Gifts › Farewell Gifts for Work Top of page
Ads by Media.net below: