Example Farewell Retirement Speech
Give them a subscription to do life their way...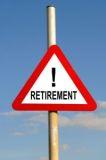 A farewell retirement speech is hard work!
How do you sum up all your years and experiences at work in just a few words?

The following suggestions for structuring your speech should help you, and there is a short example at the end of this page:



A good method for a retirement speech is to start with a line like "What will stand out in my heart and mind as I look back at the past X years of working for X?"
Then describe with affection some of the characters that you have worked with, or some good moments or memories.

You could also describe some of the changes that have occurred in the industry or business, with the line "When I started in business..." - even describing how things were called different names etc, and ending with the funny line "And remember - change is inevitable - except from vending machines".

You could then bring it forward in time to how things are today.

Catch phrases like "it seemed like a good idea at the time" for a number of funny things that you did, which were mistakes others can learn from.


Hello Everyone,

As most of you know, today is my last day at the company. I will be riding off into the proverbial sunset to ultimately throw my energies into who-knows-what.

In the short term I will be focusing on enjoying my family, providing Anne with support whilst she grows her own business, and involving myself in the renovation project of our home.

Importantly, the decision to leave has been entirely of my own making.
The time is simply right for me to, at least temporarily, "hang up my boots, turn the camp oven upside down and pack away the prospecting gear".

To all of the wonderful people whom I have had the opportunity to work with over the past almost 10 years - Thank You.

The times shared, friendships forged and the incredible successes which we have enjoyed have been an extraordinary part of my life.
I am very proud of what we have achieved and they have been times I will never forget.

As a good mate said during a chat recently, "everything has a beginning and an end".
The timing to end this chapter seems about as right as it could be.

I wish all of you every success for the future.

Stay safe and maintain the passion!


Spice up your farewell speech with some funny retirement quotes!




From Farewell Retirement Speech to Farewell Retirement Ideas
From Farewell Retirement Speech to Fond Farewell home page