Farewell Marie!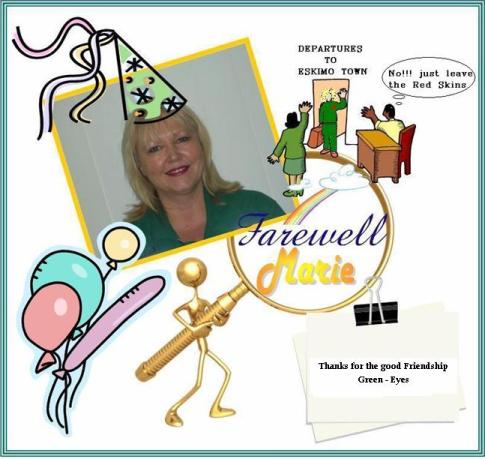 Goodbye and Good Luck
There are so many ways to say farewell Marie,
and to thank you for all you've done
Without further ado, please read the messages below,
filled with our wishes for joy and fun.

From the grateful many at Pillara Mine and elsewhere...
---

She is truly an amazing person.

We have been Best Friends for over 25 years now and in all that time we have travelled overseas together... many times... done so much stuff and Never Ever had a fight, a bad word or anything. This is something we are both proud of.

When we go overseas together we Always come back Friends.
Nothing is ever too much for both of us to do for each other..
it is always a Pleasure.

I think that my life would be a very sad & Lonely place without my friend Marie.

She brightens my day. Makes my walk just that bit easier. She does what others won't and she has a Heart bigger than the sky. I think of her as my "Best...est" friend and think the world of her. From my Heart to hers is not a long road to travel! I love her with all my Heart!

Hey Marie, Picking Wild Strawberries with you on the roadside in Finland was absolutely the best..... ohhh wait... perhaps also the "Murkey" & the Mandatory Saunas, the hundreds of Blue Berries we picked, the wild mushrooms we picked and the lake that we swum in Finland also come close to first too!

Actually, it is YOU who come First. Going anywhere with you Marie makes it the Best Day Ever!
Lots of love,

Penny


---

Farewell Marie, whatever it is you are doing...

Is this Maree off to visit her relatives in the central east of Finland?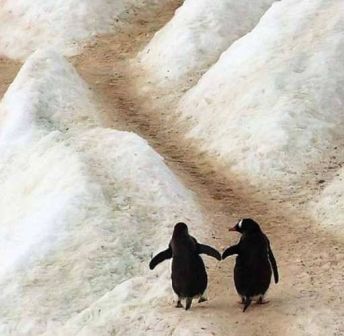 Or does Maree know more than we do and is scouting the region?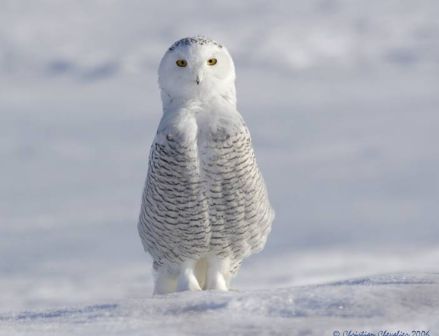 We hope she sends some photos all wrapped up in the winter woollies.

Farewell Marie, Good Luck on your trip.

Colin


---

Marie A Good Friend!

I just heard the breaking news! You are leaving "Pillaradise"?
what can I say is you have been a good friend to me and Rachel…
you are a kind hearted person, thanks for the laugh and the sweat every time I received an email from you saying that I am due again for blood lead test : )

Thank you for treating us like your own children, for the motherly advice what we must do during our wedding day, and It was indeed true, we just follow what you've said: "worry nothing, just enjoy the day". Now its time to say it back to you, just enjoy your wedding day and don't forget to send us your wedding pictures…

We wish you all the best in your next battle field… thanks for being part of our lovely days in Pillaradise... Hope I can win the JOKER!!!!

Arvin

---

Marie, thanks for the creams for my rashes..

thanks for being a friend here in Pillara and for all the good advices you have given me and arvin from wedding issues to our "diets/foods" on site..
we will definitely miss you and your laughs specially on ladies' nights..
always take care and stay sweet..

Cheers,

Rachel


---

You are brilliant

Thanks for all your help with us over at ESS – you've been brilliant with us and we love you very very much.
So we'll really miss you and wish you luck. Please keep in touch and let us know how it's all going.

From Brian, Diane, Cheryl, Anne and the rest of the team at ESS Pillara.



PS...Remember the grasshopper plague?!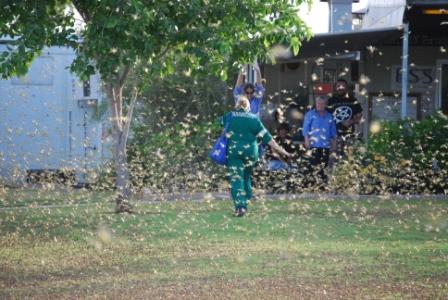 ---

Hi and Bye Marie

Good luck and best wishes, enjoy your holiday - Ihope to see you soon.

On behalf of everybody here on site I am confident to say you have always done a wonderful job at times of emergencies, talks and general inductions, I hate to admit it but yes lead tests too and most of all you have been a great moral support to us all.

Its been a pleasure working with you

Farewell Marie
Take Care
Free


---

Farewell Marie,

They say you can't get blood out of a stone so I guess taking it from the Geology Dept is possibly as close as you can get. Enjoy your holiday and best of luck.

Marco


---

A fond farewell Marie,

We will all miss you and your lollies, not the black jellie beans though. I will miss you trying to steal my blood for no reason at all except to make us squerm. It was also good having you as my neighbour

Make sure you take some warm cloths where you are going and look out for Polar Bears or anything else up there that kills people. Remember a good snake is a dead snake or a snakes alive from the Allens packet

Take care & good luck
Jelena & Scrawny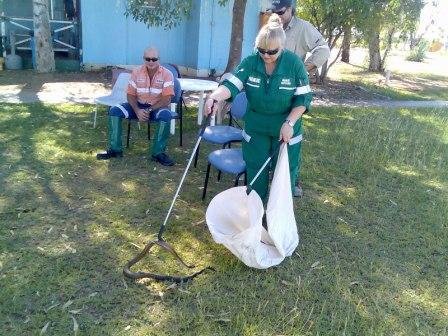 ---

Marie your warmth, fun and beautiful GREEN eyes will be greatly missed.

Wish you all the best for your exciting new adventures....in everyway.

Have a fantastic wedding day too....don't forget to send us pics!!!!

Love Kristy xx

PS....Sy and I will try desperately to win Joker Draw...hopefully the jackpot!!


---

Farewell Marie T

Marie, it has been very reassuring to know if I was to injure myself on site, you would be the one
To nurture me back to health!

45+ to -40!!! one extreme to the next, awesome stuff.

Go Queenslander !!!!!!!

Cheers Survey Dave


---

Marie you will be sorely missed here at Pillara.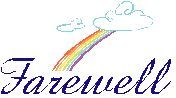 If my wishes were to come true I will see you back here some time in the future.

Have a wonderful holiday.

All the best, Bianca.


---

We bid you a fond farewell Marie, from all you've met and worked with in The Mill

Cheers and all the Best

The MILLRATS!!!


---

Blondie ! !

Since day one, I was sure we must have met in another life!

Seems we have so much in common: wine, medical field, wacky sense of humour, fine coffee etc....

To the woman who is fearless, fanatically funny and frenchman-obsessed :-) I wish lots of wonderful new experiences!

I'm sure you'll grow to love those "Greenlander" accents as much as the "bonjour mon amour!"

Thanks for making me feel so welcome at Pillara!
Stay in touch,

Pat


---

Bon Voyage au Groenland

(French for "Greenland" :-) )

It was a pleasure knowing you. Don't you wish everyone had nice and big veins like mine? ;-)
I was really the ideal guinea pig for your very first attempt at taking the lead blood samples.

I wish you all the best and keep smiling and shining.
Aurevoir,

Philémon


---

Dear Marie,

Have a bonzer time, I'm Green with envy. You're bound to land on your feet.

All the best for your big day too if I don't see you before then.

Have fun.

Enviro John


---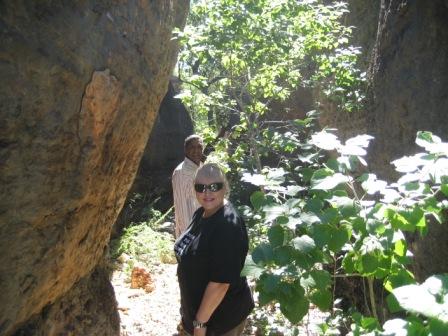 Laurie taking Marie to her cleansing ceremony.
---

My darling Miss Marie,

The morning milo is just not going to be the same without you :o(
Our chats and stories have been a highlight for me here, so please email/call any chance you get.

Best of luck with the Greenland job...I just know they will love you as we do here at Pillara.
Thankyou for being one of my dearest friends I will truly miss you.

Love ya and Take care
Loads of Hugs and Kisses
Gem


---

Dear Marie,

It would seem you're not the only one leaving Pillara;) I guess nothing good can last forever.

All the best on your new adventure and stay safe and warm.

Thankyou for all your kindness and care and may we meet again soon.

Kim and Glenn
xxx


---