Sample Farewell Notes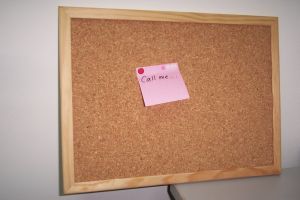 These farewell notes are for when you only have time to scribble something before dashing out. 
Or maybe you find goodbyes emotionally overwhelming and would rather an easier experience than a face-to-face? 

This page was inspired by the poem "This Is Just To Say" by William Carlos Williams - like a note left behind from a visitor:
I have eaten

the plums

that were in

the icebox

and which

you were probably

saving

for breakfast

Forgive me

they were delicious

so sweet

and so cold.

My interest is piqued!  Show me some farewell poetry!
Don't forget to include contact details in the farewell note if you want to keep in touch.

Goodbye notes (without contact info, and more prosaic than William Carlos Williams) below:
Hi Jane,
Couldn't catch you but thanks for everything.
Had a ball.
Hope to see you in Paris, in your own gallery one day.
All the best,
John
John,
What can I say, terrible timing, but hope this goodbye note finds you. My privilege to have known you - I'm not the first to say so and I sure won't be the last.
I'll keep in touch,
Jane
Jane mate,
Sorry I missed you, and I'm sorry I will miss you!
Don't become a stranger - there'll always be a bottle of Finland's finest in the fridge for when you return.
John
Allison,
I couldn't hang around, waiting to say goodbye was making me more and more upset.
I miss you terribly already. It feels a long time until we catch up again for Christmas.
Until then, take care of yourself.
Love Anita
Jane grrrl,
What happened!? Life, that's what! I knew this would happen! Got called away before I could give you one more hug.
Give me a call when you get there safe and sound.
Lots of love,
Juanita
Dearest Brian,
Beg pardon for this goodbye note - wanted to shake your hand and have one last drink.
Anyway, the world is too small for this to be farewell.
See you in a bar somewhere,
John
Hello there,
Didn't realise that the bottle we had two nights ago would be the last we'll share for a while.
Time has snuck up on us fast! Hopefully it will pass quicker in the time you're away. Keep in touch,
Brian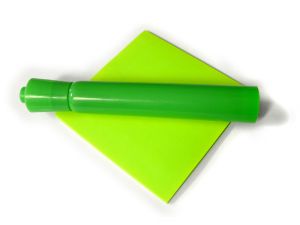 This farewell note doesn't really express everything.
I think I might take the time to write a longer letter!
Hi hon,
Don't get upset that I hate goodbyes and would rather say hello, which we will do, soonish.  You know I think of you all the time.  Chin up and all that.
Love, Rett
Dear Rett,
I wanted to let you know in writing that I wish you the best and I absolutely believe in you and your bright future.  Call me anytime.
Jules.
Jules,
I hate that my best friend leaves without me hanging around for a last hug - but I'd get your shirt wet and I cry ugly.  Thought I'd spare you.  Here's some stuff for your travels - you better bring them back.
Les
Les,
Don't hate me for this crappy little note. And I won't hate you for leaving.  Ring me when you get there.
Love, Kim
Kim,
Thank you for being an excellent house-mate.  Am at work but I said goodbye yesterday.  I still want to binge-watch Foyle's War - let me know where and when.
Cheers, Jo
Jo,
I'm sorry I haven't said goodbye in person.  You were very kind during my time at the department.  Please keep in touch.
Many thanks, BJ
BJ,
Newcastle Ice Hockey practice Mondays 7pm.  Like we talked about...
Raj.
Raj,
This is the name of that organisation who can do that thing you needed.   And best of luck with the move.  Crash here anytime you're in town.
Tamzin.
Tamzin,
Sorry this is not a proper goodbye - ended up having to leave earlier because of [reason].  I know you are probably disappointed - just wanted you to know that I know.  I miss you already.  Have an awesome weekend - you deserve them :)
love, Chris.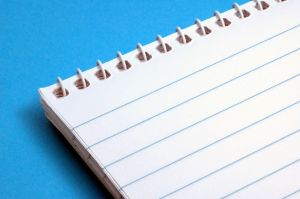 Is this image making you feel blue? 
Ok, maybe it is the farewell notes making you sad. 
Click for tips to deal with it!
Hey buddy,
Catch me if you can!  Timing didn't pan out today but just wanted to write this to let you know you are awesome and don't let anyone bring you down.  You're a champ.  Thanks for your friendship.
Dan
Hey Dan,
These little notes are a very poor substitute for a proper goodbye reminiscing over a drink like normal people do.  Thank God I won't put you through that. You're the best.  Don't ever forget it.
Ollie.
Ollie,
What will I do now?  Don't answer - thats why I'm saying goodbye like this.  You mean a lot to me.  There is nobody like you.
Love, Shay

Shay,
Thank you for being in my life for the time you have.  You have taught me so much.  I have been strengthened by knowing you.  Sorry I can't say this to your face.
Love you, Al
Al,
Sorry for the shock of seeing all my stuff gone and just this note for you.  I wish you all the best and hope every day is fun and satisfying as you deserve.
Cheers, Blaine
Blaine,
I will never forget your kindness and friendly face while I was new and alone here.  It meant a lot to me.  Please don't ever change.  If you ever come to [state], you have a place to stay at mine, or I'll just show you around town.  Anytime.
Cheers, R.
R.,
I couldn't wait any longer!  I had to go!  Sorry we missed each other - thanks for being awesome!
S.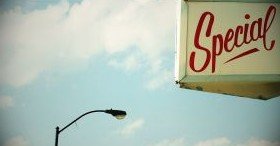 I think I need to make more effort than for this person! 
Give me tips for a special goodbye.