Sample Farewell Notes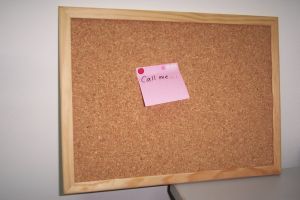 These farewell notes are for when you only have time to scribble something before dashing out...

Don't forget to include contact details if you want to keep in touch.

Goodbye notes (without contact info) below:
Hi Jane,
Couldn't catch you but thanks for everything.
Had a ball.
Hope to see you in Paris, in your own gallery one day.
All the best,
John
John,
What can I say, terrible timing, but hope this goodbye note finds you. My privilege to have known you - I'm not the first to say so and I sure won't be the last.
I'll keep in touch,
Jane

Jane mate,
Sorry I missed you, and I'm sorry I will miss you!
Don't become a stranger - there'll always be a bottle of Finland's finest in the fridge for when you return.
John
Allison,
I couldn't hang around, waiting to say goodbye was making me more and more upset.
I miss you terribly already. It feels a long time until we catch up again for Christmas.
Until then, take care of yourself.
Love Anita

Jane grrrl,
What happened!? Life, that's what! I knew this would happen! Got called away before I could give you one more hug.
Give me a call when you get there safe and sound.
Lots of love,
Juanita
Dearest Brian,
Beg pardon for this goodbye note - wanted to shake your hand and have one last drink.
Anyway, the world is too small for this to be farewell.
See you in a bar somewhere,
John
Hello there,
Didn't realise that the bottle we had two nights ago would be the last we'll share for a while.
Time has snuck up on us fast! Hopefully it will pass quicker in the time you're away. Keep in touch,
Brian
Post-its and notepads too analog? Too plain?
Too much like an 'after-thought'?
Type your note into a free farewell ecard
and get more appreciation for the same effort!
Home › Farewell Messages › Sample Farewell Notes Top of page