Farewell Out Of Office
Message Samples
So you've said your farewells and it's time to pack up your desk.
While you're there, you might as well create an out of office message to any hapless person that missed out on the news of your leaving.
Let them find out the impersonal way that you left.
Some tips:
Think about whether you want to leave a forwarding email.


Think about a soon-to-be-ex-colleague that really could do with some extra enquiries forwarded their way (call it 'paying it forward').


If you can, include in the automatic email the sender's original message, to help them 'unsubscribe' you or to remind them about their enquiry.


Think about your tone and mood - you don't know who'll be getting these out of office messages so be mindful of the impression you make. That said, there are some darker examples below to tempt you!
Move on and do life Your Way...

Short Out of Office Reply
Subject: John Whatsisname no longer works at [insert company].

Hello,
I appreciate your attempt to connect with me today, but unfortunately I am no longer available at this email, or organization.
If you need immediate assistance, please contact [insert name and email].
Thank you and goodbye,
John Whatsisname

Out of Office Message on Retirement
Subject: John Whatsisname has retired!

Hello!
If you are seeing this message, it is because I'm retired and having the time of my life.
I may be out gardening, or fishing, or on a well-earned Caribbean cruise with my wife. Something you can look forward to when you've reached my status and vintage.
Of course I'll still be glad to hear from you – try me at this email: [insert email].
For any work-related enquiries, try [insert email].
Thank you and farewell!
John Whatsisname
Trying To Poach Clients Without Looking Obvious
Subject: John Whatsisname is at a new email address.

Thank you for contacting me here at Jones Consulting Group.
I understand how important it is for you to get the information and services that you need, however, I am no longer with Jones Consulting.

I apologize in advance for any inconvenience that this may cause you, and I want you to know that I will make up for this in any way I possibly can.

If you have any questions regarding our previous business together; if you would like me to direct you to someone who can help you at Jones consulting; or if you would like to continue our conversation, please don't hesitate to contact me at JohnWhatsisname@Whatsisnameconsulting.com.

Thank you for your time.
Sincerely
John Whatsisname
Funny Out of Office Alerts
Subject: Take this email off your list.

Hello there,
If you are reading this, it is because John Whatsisname cannot help you – he has left the company and no longer uses this email address.
So now this email is working overtime with the flood of enquiries, spam, well-wishes, and broken hearts.
Please take this email off your contact list or address book.
Sorry for the bother.
Farewell!



Subject: I am self-medicating.

Have you ever had one of those most amazing kind of days; the kind of day that you will remember when you are old and gray and telling your grandchildren stories?
Well, I seem to have those days quite often. In fact, if you're seeing this message, it's probably because I'm having one of those kinds of days today, and I'm not going to respond to your message.
I'm so glad not to have to work at [insert company] any more that I am literally high on life.
My last day was [date], of which I'll be celebrating future anniversaries.
If you need any help, I'm sure that contacting anyone else in the company will also be a waste of time.
Good luck!

John Whatsisname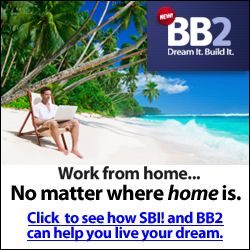 Home › Farewell Messages › Out Of Office Messages Top of page