Learn more about SBI!
So you want to know more about SBI... well, you'll have to read about the fond-farewell.com team story as well:

We were a few people who felt we had something to offer the world (our opinions!), and having spent time in seasonal jobs, we wanted to create something that was a little more permanent.
We decided a website was the way to go, but had NO website experience other than surfing the net!
While researching how to make our website happen, we found out that a good quality website can at least make money just from advertising, without even selling anything... amazing! (Yes, we were all born before the eighties).

So we could be off chasing a new adventure, and the website could be consistently generating passive income.
As our incomes were always cyclical, we thought that it couldn't hurt to try this out. It took at long time for us to finally decide on SBI (a whole bunch of us reaching an agreement is no small thing).
The clincher was that SBI provided coaching on both online business research and actual website-building. We were happy to risk an initial US$299 outlay (shared between us) should it turn out to be a wrong decision.

It was a fantastic learning curve... All we started with was a passion for our subject (farewells!), a desire to help people, and now we get paid for it.

Even more, we're loving the fact that we help so many people with their farewell dilemmas (between 30,000-50,0000 visitors a month and growing).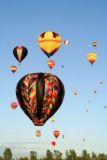 In the beginning, we asked ourselves "Would SBI really work? Can we trust this product?"
We also get visitors to this site asking us the same thing. Well, 2 years after deciding to use SBI, this is our answer:

Yes, SBI works.
Yes, it takes hard work to succeed.
Yes, it takes time (not get rich quick).
Yes, you can really generate income.
But every website is different. Farewells don't pay as much compared to the potential from sites about finances, babies, cars or property, for example.

Mind you, if you do want a successful website, no matter which company you choose to use (free or paid), you need to ask yourself the following questions to weigh your odds of success:

Do you know a lot about a unique subject/niche?
Do you want to help people, and share what you know?
Would you enjoy writing about your niche?
Are you happy learning new things?
Can you work hard, and keep working - even if you don't get "instant gratification"?

Basically if you love a certain topic, know a lot about it (or are willing to learn more about it), and have enough passion to share it, you can create a wonderful and successful website.

The most common response we get to that is:
"Of course! If I'm persistent and passionate and work hard, I will be successful. Why should I choose Solo Build It?"

Our answer is simply that there are millions of websites out there (count 'em!), competing for traffic and money.
Solo Build It! gives you the edge to stand out from the rest, from the start, helping you make smart decisions about the website or online business you want to create.

How?


The process is simplified and many functions are completely automated.
You don't need to know anything upfront about building a website in order to succeed.
You can just focus on what you do best which is your topic or business.



Research modules are provided to prepare you to build a profitable website, before you jump into building it.
There is an Action Guide that presents a step-by-step process. All you have to do is follow it. Really! All we did was follow the Guide.


There are so many features and tools available.
At any stage we could have ended our subscription and taken the website elsewhere, but the value for money Solo Build It! continues to provide is incredible. See the full list of features here.


So you see, what started for us as a desire to help people turned into THIS website!!
If it wasn't for Solo Build It we would probably be arguing over "what to do next", but with the guidance we've received, we're confident that we're moving in the right direction.


Feel free to ask us a question on the Contact Us page;
and whatever you decide; whether website or not, Solo Build It! or not,
good luck and to your success!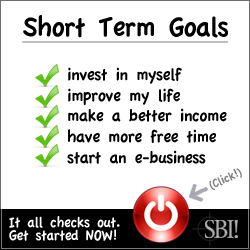 Home › About SBI! Top of page